Tipping the scales in the region's favour
Teesside University is to work with business leaders in the Tees Valley to help high-growth companies realise their potential.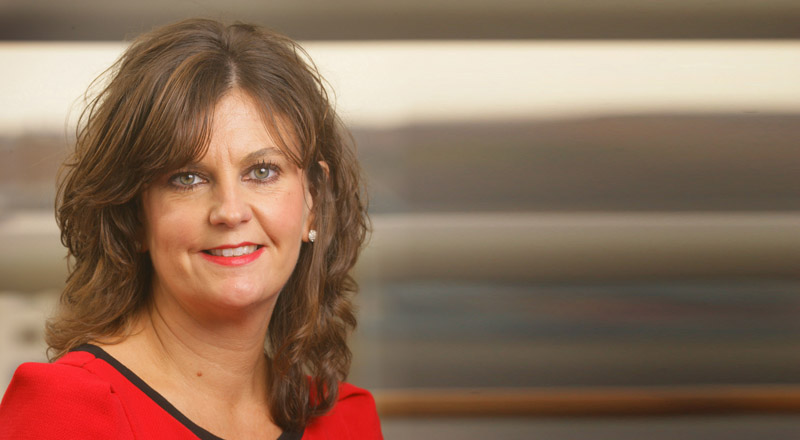 The University recently hosted a visit to the region by the Chair of the ScaleUp* Institute, Sherry Coutu CBE. The Institute is a private sector, not-for-profit company focused on making the UK the best place in the world to scale up a business.
More than 20 business and community leaders including leading entrepreneurs, members of the Tees Valley Local Enterprise Partnership and the Combined Authority, and representatives from organisations including the CBI and the Entrepreneurs' Forum met with Sherry to better understand the impact of scale-ups and how to identify and support scale-up businesses in the Tees Valley region.
The institute has just published its ScaleUp Review on Economic Growth 2016 which reveals that the Tees Valley has a higher than average number of scale-up businesses. However, many of those businesses are not growing at the rate at which they could.
Teesside University Pro Vice-Chancellor (Enterprise and Business Engagement) Professor Jane Turner will now work with key partners across the region to identify companies with scale-up potential and devise a range of interventions such as mentoring, access to finance and markets, leadership programmes and skills training designed specifically to help them grow.
Professor Turner said: 'This is an exciting opportunity as businesses that scale-up have a significant impact upon a region's economy.
If we can help scale-up companies to realise their potential, the benefits to the Tees Valley and beyond will be phenomenal.
'Research shows that scale-ups are extremely productive and create high-quality, diverse jobs across all sectors.
'From the University's perspective, they create access to employment for our graduates as well as opportunities for research, internships and knowledge exchange.
'If we can help these companies to realise their potential, the benefits to the Tees Valley and beyond will be phenomenal.'
Sherry Coutu added: 'I was thrilled to visit Teesside University this week, especially since the ScaleUp Institute's 2016 review, released this week revealed that the efforts of the Tees Valley community were increasing their 'scale-up stock' at more than twice the national rate.
'I'd like to understand what it is that they are doing so that we can share that with leaders of other communities around the UK who are seeking to close their scale-up gap and I'm excited with the leadership displayed by Professor Jane Turner and Teesside University in this regard.'
* Scale-ups are defined as an enterprise which has more than 10 employees and an average annual growth in employees or turnover of more than 20 per cent.
---