Home ›
One Planet Middlesbrough
One Planet Middlesbrough
Dr Tracey Crosbie from Teesside University leads the evaluation of the outcomes of the One Planet Middlesbrough project - a Big Lottery funded project which aims to create a sustainable, 'One Planet Town', improving quality of life and addressing social, economic and environmental challenges by engaging people in actions that promote sustainable living and behaviours.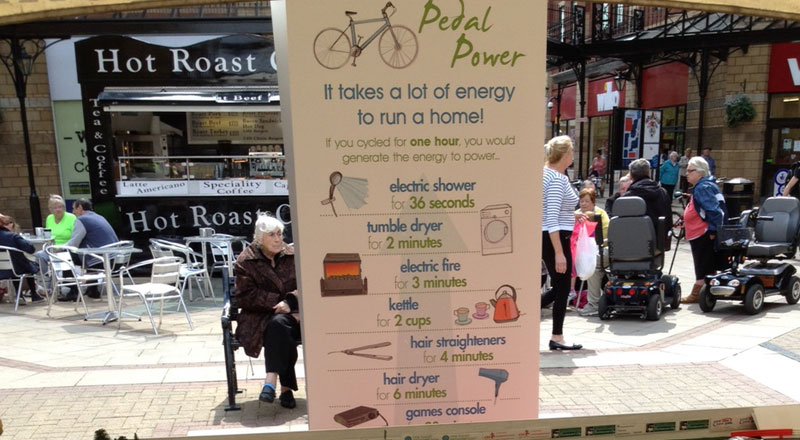 The project is led by Middlesbrough Environmental City that has successfully co-ordinated a highly effective partnership of third sector organisations.
The project began in October 2012 and will be completed in August 2017, However many activities took place in the first four years of the project.
Therefore, we can tell you about the significant achievements to date:
Over 33,000 participants from within Middlesbrough were involved in more than 500 events, programmes and meetings delivered by and involving 26 organisations.
Activities ranged from providing energy efficiency advice, 'table top sales' to reduce household waste, one-to-one learn to ride sessions, to advising local businesses on sustainable travel policies and new sustainable product and service development. So for example:
2,124 people participated in community cycling activities
6,234 people benefited from energy efficiency advice and/or energy efficiency measures
941 people took up growing their own produce
4,037 people received advice on sustainable water use.
As a result of these activities the data collected suggests that up to:
47% of project participants have adopted greener lifestyles which improve their quality of life
44% of project participants are warmer in their homes with reduced consumption of carbon based fuels
31% of project participants are producing less waste through behavioural change and reusing or recycling household goods. 32% of project participants are adopting a lower carbon diet leading to a healthier lifestyle
41% of project participants are more able to take actions to tackle the effects of climate change
89% of the small businesses and organisations that participated in the project implemented new environmental policies.
---