Animation graduates go on to award winning work
American film animator Rachel Rubenstein went from Teesside University to working on Oscar winning movie Zootopia.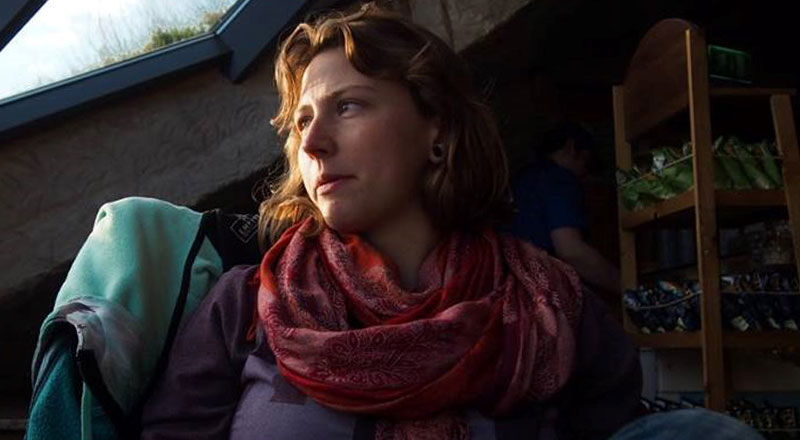 Rachel, who graduated from Teesside University's School of Computing with an MA Digital Character Animation in 2012, also recently worked on Oscar nominated film Moana.
Originally from Nashville, in Tennessee, Rachel studied graphic design back home at Louisiana State University, before travelling to Teesside to complete the MA.
Rachel, 28, now living in California, said: 'Just before the final year of my undergraduate studies I found a stop motion animation class and fell in love with animation.
'My wonderful teacher, Dr Stacey Simmons, was also the creator of the Red Stick Animation Festival in Baton Rouge, a sister festival to Teesside University's Animex.
'Dr Simmons referred me to Teesside's postgraduate programme in animation, despite me never having previously left the United States. From knowing very little about Teesside and having never travelled before, Teesside took a chance on me and I come over to study for a year, graduating in September 2012.'
A few months after graduating from Teesside, Rachel moved to Burbank, California, to work on several Marvel films before starting as an apprentice at Walt Disney Animation Studios.
She said: 'That was my start at Disney and I worked on Zootopia. I learned so much during that time and after my contract ended I was brought back for Moana.'
Rachel added: 'My time at Teesside prepared me for a career in the animation industry by showing me the importance of taking advice from my peers and how to handle the workload expected in the industry.
My time at Teesside prepared me for a career in the animation industry
'I loved my time at Teesside. Many of the relationships I developed there have become lifelong ones. My favourite thing about my time at Teesside was, and remains to be, the people.'
Commenting on her involvement in an Oscar winning film, Rachel added: 'I am just proud of the Walt Disney Animation team and family. I saw people put in many long and hard hours to get it just right and I am very proud to have been a part of the story.'
Rachel is among a number of Teesside University graduates who have worked on recent films nominated this year for an Oscar or BAFTA. They include:
• Becky Pownell, Gabriela Mursch, Natalie Rocks, James Burr and Ama Gomes, who all worked on Fantastic Beasts and Where to Find Them
• Greg Fischer, Michael Thinges and Annie Mitchell worked on The Jungle Book
• Dan Copping, Thomas Dohlen and Natalie Rocks all contributed to Doctor Strange
• Walter Gilbert worked on Star Wars Rogue One
• Daniel Chirwa worked on Deepwater Horizon.
Dr Simon Stobart, Dean of the School of Computing, said: 'It is tremendous that so many of our graduates go on to such great things as it shows the calibre of our students and teaching. Our staff and students work very hard to ensure that the quality of the work they accomplish is of the highest international standards.'
---