Major commendation for Teesside University
Teesside University's work to strengthen the economy by cooperating and sharing knowledge with business has been commended by a Government agency.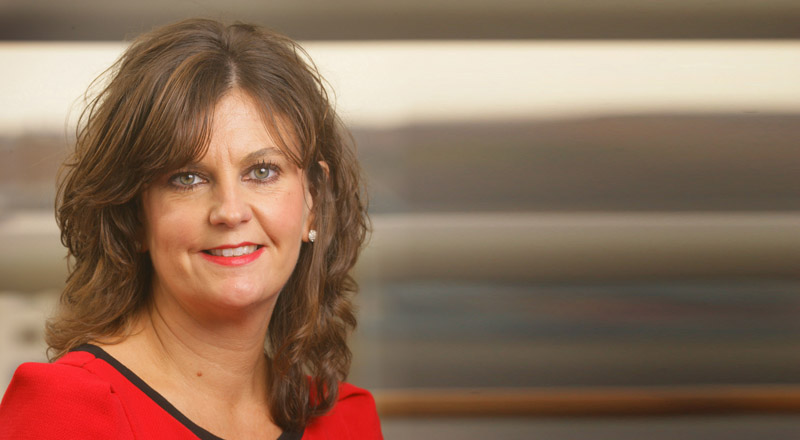 The University is the only institution in the North East of England to have been commended by the Higher Education Funding Council for England (HEFCE) for its Knowledge Exchange (KE) activity.
Nationwide, only eight higher education institutions, including Teesside, received a commendation for their overall KE strategy.
The commendations were decided by a panel of experts from national funding and policy-making bodies which assessed the 97 institutions which receive Higher Education Innovation Funding (HEIF).
Teesside University's strategy was commended for its:
commitment to KE and ambition to achieve the breadth of KE appropriate to the institution
full exploitation of linkages between research and teaching activities
outward-facing stance and a focus on building on institutional and partner strengths
sound management approaches
overall alignment and coherence.

Pro Vice-Chancellor (Enterprise and Business Engagement) Professor Jane Turner, said: 'We are delighted to have received this commendation from HEFCE.

'A key part of our strategy at Teesside University is to generate and apply knowledge, underpinned by research, which contributes to the economic success of the Tees Valley.

'As an anchor institution for the region we strive to work at all levels to encourage knowledge exchange and act as a catalyst for business growth whilst developing world-ready graduates and employee talent.'

Teesside University has an established track record of engaging with business and is a recipient of the Queen's Anniversary Prize for outstanding work in the field of enterprise and business engagement.

As an anchor institution for the region we strive to work at all levels to encourage knowledge exchange and act as a catalyst for business growth whilst developing world-ready graduates and employee talent.

A recent report commissioned by the University from independent auditors found that its KE activities contributed almost £81m gross value added (GVA) per year in the North East, including £48.3m in the Tees Valley. Additionally, KE activities by the University supported a total of 810 FTE jobs in the region, including 483 in the Tees Valley.

Teesside's KE activities include Knowledge Transfer Partnerships (KTPs), graduate internships with support from academics in the University, and consultancy.

The University also operates a Centre for Professional and Executive Development at its Darlington campus which provides tailored learning programmes for a range of professions.

Work on a major new development alongside the Darlington campus, the £22m National Horizons Centre starts later this year. The centre will deliver specialist education and training, and multi-disciplinary innovation and research, to promote innovation and growth in UK bioscience and related sectors.

Laura Woods, Director of The Forge, Teesside University's business hub, added: 'This commendation is a testament to the University's commitment to put business at the heart of its mission, and to the hard work of staff across the University who work with our business partners to help them maximise their potential.

'We look forward to building on this success and growing Teesside University's positive impact on economic growth in the region.'

---