Home ›
Forty year reunion for chemical engineering graduates
Forty year reunion for chemical engineering graduates
A group of Chemical Engineering graduates returned to their former place of study for a reunion marking 40 years since graduation.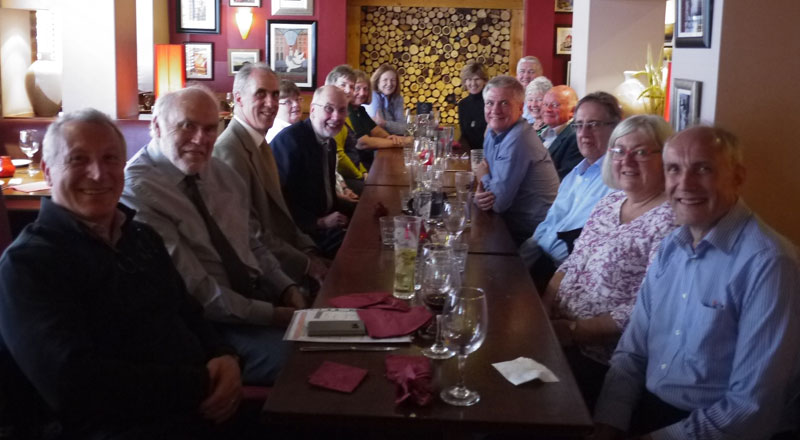 The six former students of Teesside Polytechnic's Department of Chemical Engineering, along with their wives and three former members of staff, met for lunch at Al Forno in Middlesbrough to reminisce about their time at the Polytechnic between 1972 and 1977.
Before their lunch, Samantha Gooneratne, a principal lecturer in the University's current chemical engineering department, kindly gave up her Saturday morning to show the graduates around the facilities to see how they look today and to also provide an update on how chemical engineering is now taught.
A few of those at the reunion commented on how it took a little time to orientate themselves, as so much has changed on the campus, but Middlesbrough Tower and the Clarendon Building, along with remnants of the former Students' Union premises served as reference points.
Having graduated, most of the group enjoyed successful careers either as employees of major oil and petrochemical companies, with some latterly in consultancy work or in one case teaching mathematics.
Allan Pollock, who was among the graduates returning to the campus, said: 'Credit to the 'Poly' - as it then was - and its lecturers in those early days of the Department of Chemical Engineering for providing that sound foundation for the world of work that lay ahead.'
---
Courses
---