Steel stories forged over generations to be remembered in a major project and exhibition
A project to record and remember the lives of Teesside's men and women of iron and steel has been given a major boost.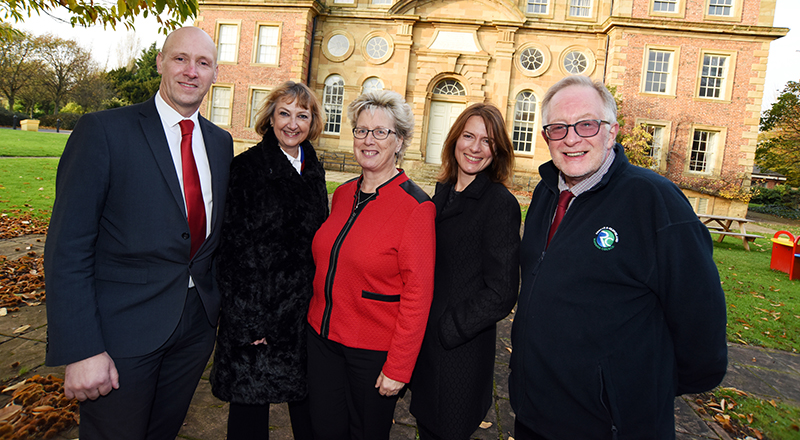 Kirkleatham Museum has been awarded £69,800 of National Lottery funding from the Heritage Lottery Fund (HLF) to continue working in partnership with Teesside University on preserving the history of the industry, it has been announced. The team will collect memorabilia and stories for an exhibition called Year of Steel at Kirkleatham Museum, near Redcar which will then go on tour.
It's hoped the exhibition will explain not only the local significance of the Teesside steel industry until the time of the closure of Redcar's SSI steelworks in 2015 but its impact on the world.
Work has already started on the project and it is expected the exhibition will open next year. The scheme is being led on behalf of the university by Professor Natasha Vall, Head of Humanities in the School of Social Sciences, Humanities & Law, and Dr Joan Heggie, a Research Fellow and formerly the project manager of the British Steel Archive Project.
The academics will work with students, museum staff and members of the public to draft the framework for the oral history project and continue interviewing people from across the community.
Councillor Carl Quartermain, Cabinet Cabinet member for Tourism, Culture and Communication, said: 'Our proud steel and iron history must never be forgotten.
'This project is very important to ensuring that history is kept alive and I am especially pleased that the stories of people directly affected by the closure of SSI will be a crucial part of the project. I would like to put on the record my thanks and appreciation to Teesside University who have worked very hard gathering this data over the past year.'
Professor Vall said: 'We are very pleased that the University has been able to assist this project with academic expertise and student support and are confident that the exhibition will play a vital role in enshrining the region's industrial heritage. We are looking forward to further collaborations with Kirkleatham Museum and showcasing the impact Redcar steel has had around the world.'
Ivor Crowther, Head of HLF North East, said: 'Thanks to money raised by National Lottery players, we're pleased to support this project which will capture memories and stories of Teesside's iron and steel industries, and ensure an important part of our region's heritage is not forgotten.'
For more information on Steel Stories contact steelstories@tees.ac.uk.
---
In the News
Steelworkers urged to share their stories
Evening Gazette, p16, 16/04/2018
Teesside's men and women of steel are being urged to share their stories as part of the Year of Steel project.
---
Teesside University working to preserve the area's steel history
ITV News Tyne Tees, 18:49, 15/04/2018
A project is underway to preserve Teesside's steel history. Teesside University is asking people to come forward with stories and memorabilia.
---
Tell us your steel story
North East Connected, online, 04/04/2018, This is Redcar
The Year of Steel has been awarded £69,800 from the Heritage Lottery Fund to work in partnership with Teesside University on preserving the history of the industry.