Student's designs help to promote neonatal mental health awareness
A Teesside University student has worked with a charity which supports families though premature and traumatic births to help publicise a neonatal mental health awareness campaign.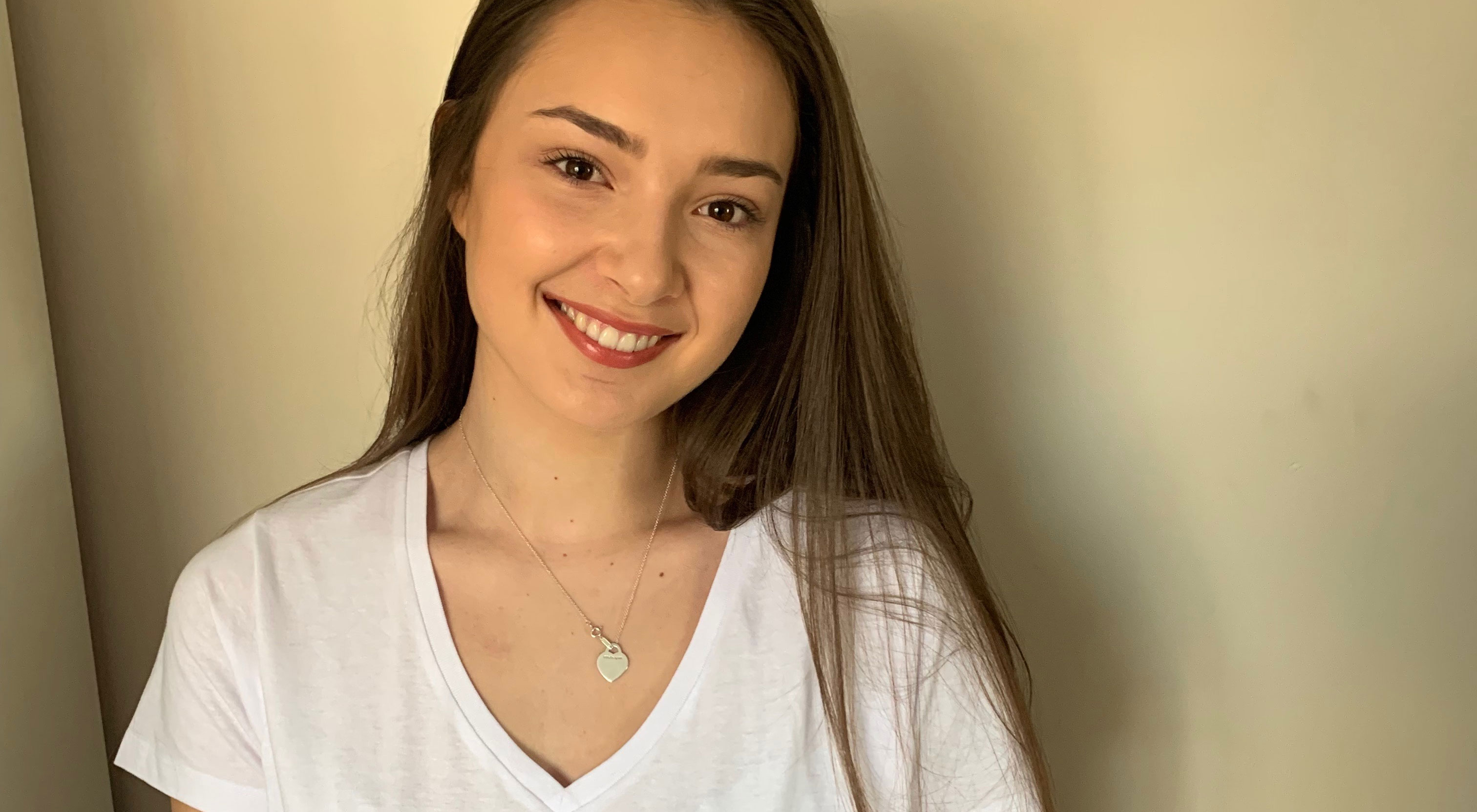 Graphic Design student Emma Morris has worked with Leo's to create a campaign to promote the awareness week. The charity recruited first year student Emma, 18, after she was recommended to the charity by a parent who had been supported by Leo's.
Along with the campaign design, Emma was also instrumental in designing merchandise including jumpers and T-shirts, baby loss cards and support cards which Leo's will use to reinvest in mental health support services across the region.
Emma said: 'I have really enjoyed working on this with Leo's, it has given me an excellent opportunity to explore my creative side whilst knowing my work is going to be used to make such a huge difference to families and staff. It's been such an honour and I'm really excited to see how the week develops.'
Lottie King, founder of Leo's, said: 'Mental health is such a huge topic right now, and often the experiences which both parents and staff face on a neonatal unit can be very traumatic. From baby loss to emergency procedures, unexpected decline in baby's health or a resuscitation of a baby; these have a huge impact on all of those involved.
'Thanks to recent findings from Bliss and The Smallest Things Charity, we know that whilst on the neonatal unit many families experience mental health issues. However, what we want to know now is how this impacts once they go home.
'By understanding this, we hope to inspire the changes needed so that when parents do go home, they can be supported, and their mental health is in a positive place.'
Neonatal mental health awareness week runs from April 15 to 19, with the aim of inspiring better practice around mental health of parents and neonatal staff.
It has given me an excellent opportunity to explore my creative side whilst knowing my work is going to be used to make such a huge difference to families and staff
The week will highlight long-lasting impacts on the mental health of parents, siblings and grandparents when they have been on a neonatal journey. It will also consider the impact on midwives, neonatal nurses and doctors and allied health professionals such as neonatal occupational therapists, physiotherapists and speech and language therapists who work in neonatal care.
There will be a range of activities for parents, staff, charities and organisations to take part in, including fundraising for their chosen neonatal ward or charity, practicing mindfulness and random acts of kindness.
Michael O'Malley, Senior Lecturer in Graphic Design & Illustration, Teesside University School of Science, Engineering & Design, said: 'It's great to see Emma demonstrating her initiative, creativity and professionalism in working with Leo's on their first neonatal mental health awareness week.
'They are qualities that we encourage in all of our students so that they can work independently and have real client experiences throughout their time as a student. Emma is a brilliant student to work with and clearly everyone at Leo's thought so too.'
Leo's was launched in 2018 in memory of baby Leo who died in his mum Lottie's arms at only four hours old. The charity supports families through premature and traumatic births, the neonatal journey and beyond, working with hospital neonatal units across the region.
Find out more about the neonatal mental health awareness week
---
Courses
---