Researcher developing new techniques for safely sharing patient data
A Teesside University academic has received a prestigious research grant to help health care professionals share patient data safely and securely.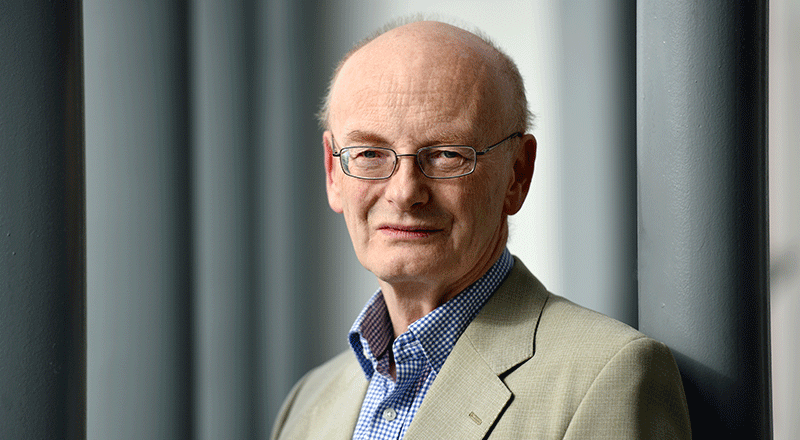 Dr Jim Longstaff, a Reader in the School of Computing & Digital Technologies, was awarded over £82,000 from the Information Commissioner's Office, (ICO), for the 12 month project.
He is collaborating with the Connected Health Cities project, which is rolling out the Great North Care Record (GNCR) in the North East and Cumbria. GNCR is a new way of sharing medical information and means that key information, such as diagnoses, medications, details of hospitals admissions and treatments is shared between different healthcare services including hospitals, out of hours and ambulance services. Dr Longstaff's role is to research and advise on the functionality of a privacy tool for possible future use within the GNCR.
'The aim of this research is to build and evaluate a prototype privacy tool and user interface for eliciting people's sharing preferences for their health and social care records,' explained Dr Longstaff.
'The School of Health is conducting interactive focus groups to evaluate ease-of-use and acceptability of the prototype tool.
'The privacy tool will provide appropriate information, options and reassurances to patients and health care professionals. Research results in these areas will be widely applicable to health and social care systems.'
He added: 'Making patient data immediately available to clinicians and paramedics is very beneficial for providing correct treatment. Also providing or donating data for research from the wealth of data in medical records can lead to major advances in treatments and drugs.
'We are concerned with supporting sharing of data for direct care, and we have developed and demonstrated concepts which give the patient choice over how their data is shared.'
The sharing of health information is a sensitive subject and Dr Longstaff believes that his system provides a good solution for both patients and practitioners.
He said: 'The prototype system allows patients to specify privacy preferences for direct care and then to test them by seeing their effect on their data. Simple natural language descriptions of preferences are also offered. My opinion is that preferences should only be turned into permissions which actually control access to data following discussions with health or social care professionals.'
---