Military leadership training for management apprentices
Teesside University students studying for a management degree apprenticeship have worked with the army to improve their leadership skills.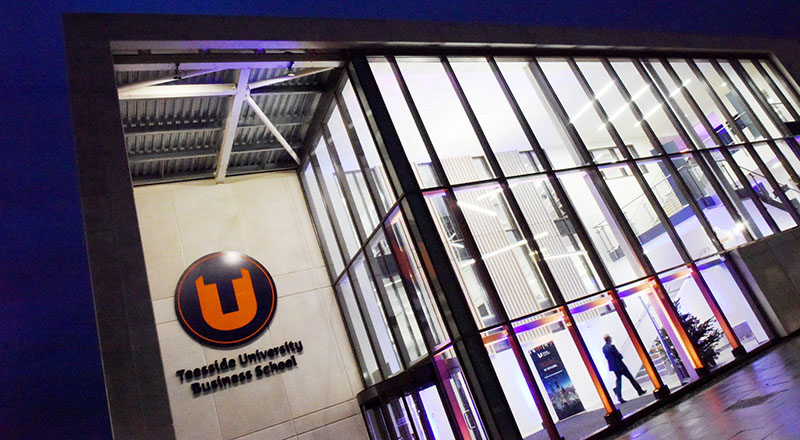 Seven students who are studying the Chartered Manager Degree Apprenticeship (CMDA) at Teesside University Business School took part in the day-long experience at the army reserve centre in Middlesbrough.
The session gave the students a taste of life in the army reserve while working with them on a series of indoor and outdoor exercises designed to enhance skills for the workplace, through building confidence in dealing with unknown problems as they arise.
The session was supported by six army reserve units, 1RMP (Stockton), 8Rifles (Bishop Auckland), 102REME (Newton Aycliffe), 50 Signal Sqn (Darlington), 4Yorks (Middlesbrough) and 4 Infantry Brigade (Catterick).
The students were given practical activities to support learning and personal development and showcase how being a member of the reserve can improve their skills in the workplace and benefit them as an employee and organisational leader.
The CMDA is an industry driven, professional-body aligned and government supported qualification. It combines excellent business education, work-based learning and professional development to support the growth of graduate-level managers, for now and the future.
The qualification can be funded through the apprenticeship levy and, on completion of the CMDA, graduates receive a BA (Hons) Management Practice degree as well as Chartered Manager status from the Chartered Management Institute (CMI).
This was a fantastic opportunity to enhance the knowledge, skills, behaviours and characteristics of our CMDA apprentices.
Principal lecturer Suzanne Withrington said: "At Teesside University Business School we feel it is important to provide as many extra-curricular activities as possible to provide added value to our taught courses.
"This was a fantastic opportunity to enhance the knowledge, skills, behaviours and characteristics of our CMDA apprentices.
"The feedback has been extremely positive and it is something we are actively considering doing again in the future."
Student Janice Turner added: "This was a brilliant day which was extremely well organised and executed which we found very relevant to our CMDA studies."
The Army Reserve is the country's national and regional reserve forces whose personnel serve whilst maintaining a civilian career. Reserve units are twined with regular units with whom they train and if required, deploy to theatres of operations.
Lt Col Andy Black of 4 Infanrty Brigade said: "This course is a great opportunity for students to experience what life and leadership is like in the Army.
"They get to meet current reservists and receive information on local units as well as participating in activities to develop an understanding of the importance of harnessing everyone's strengths within a team."
---
Course details
---