Teesside University academics named among 'Nation's Lifesavers'
Teesside University's work to tackle and prevent obesity has been recognised among the Nation's Lifesavers in a campaign celebrating life-changing work.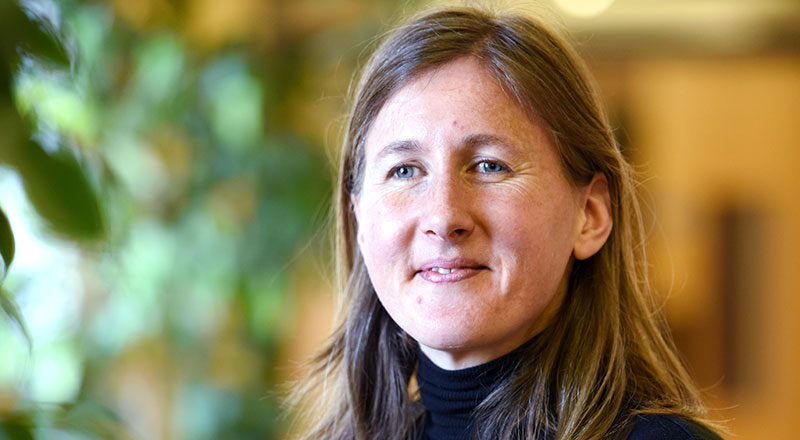 Universities UK's MadeAtUni campaign celebrates the Nation's Lifesavers - the top 100 individuals or groups based in universities whose work is saving lives and making a difference to health and wellbeing.
It has highlighted Teesside University's public health work and research around obesity as one of the key drivers for improving the nation's health.
Academics at Teesside are leading the fight against obesity with a wide range of innovative research projects which are helping to make a significant impact into what is still a public health priority.
They have used their expertise to lead the fight against energy drinks, influence the implementation of sugar tax, explore the link between pain and weight management, as well as examine ways to tackle inequality and obesity and provide better support for disadvantaged communities.
The University has also recently launched a master's degree in Dietetics, the only course of its kind in the North East and which enables graduates to practice as qualified dietitians within the UK. The course is in addition to the successful Doctorate in Public Health Programme.
It is all part of the University's obesity agenda which is tailoring research and teaching to address real world problems through collaboration and placements. The close relationship with policy and practice partners helps to inform and understand ways to combat the obesity epidemic and improve public health.
The obesity research is an important part of the Health and Wellbeing Grand Challenge which is a Teesside University initiative focused on tackling the major global health issues of our time.
The work is being spearheaded by Professor Louisa Ells from the University's School of Health & Social Care and the Centre for Public Health Research. She was involved in research with Public Health England which helped inform the Government's decision to impose a tax on sugary drinks.
Professor Ells' latest work centres on how weight management is linked to inequality, treatment for obesity within families and the use of technology and e-health for weight management.
She said: 'There is a great deal of innovative and interesting work being carried out at Teesside University, exploring exciting new solutions to tackle the wide range of issues related to obesity. Obesity is a complex disease and we are examining prevention, management and treatment, training a new generation of dieticians and public health professionals and building capacity and knowledge to make a significant, positive impact within this agenda.'
Dr Amelia Lake, a dietitian and academic at Teesside University, is using her research to help prevent obesity.
A Reader in Public Health Nutrition in the School of Science, Engineering & Design, Dr Lake was involved in a significant campaign to prevent the sale of energy drinks to under 16s. This was informed by research that found that energy drinks are being sold to children cheaper than water and pop. Dr Lake works on environmental factors that could be modified to promote a healthier environment, this has included research which recently examined customers' reactions to smaller portions of fish and chips.
Research taking place in universities is finding solutions to so many of the health and wellbeing issues we care about and the causes that matter
In addition, Dr Cormac Ryan and Professor Denis Martin, from the University's Centre for Rehabilitation and Exercise Sciences (CRESS) are involved in research that explores the link between pain and obesity.
'The heavier you are, the more likely you are to suffer from persistent pain,' explained Dr Ryan.
'We are working to develop strategies to help people who are both overweight and have persistent pain to manage their pain better, indirectly helping them to manage their weight better.'
Between them, Doctors Ryan and Lake and Professors Ells and Martin are working with a number of PhD students at Teesside University who have been funded to pursue research into a wide array of areas related to obesity.
One researcher is looking into the local sugar tax agenda, another into the impact of the school environment on obesity and another into mental illness and weight management.
It all links into the University's agenda to help tackle obesity through informed research and knowledge exchange.
The University Alliance MadeatUni campaign is highlighting the nation's lifesavers to show how the value of universities stretches far beyond the educational opportunities and economic impact they provide.
Professor Dame Janet Beer, President of Universities UK, said: 'When people think of lifesavers they tend to focus on the dedication and skill of our doctors, nurses, carers, and paramedics – many of whom are trained at universities. Every day, up and down the country, universities are also working on innovations to transform and save lives.
'Research taking place in universities is finding solutions to so many of the health and wellbeing issues we care about and the causes that matter.
'By proudly working in partnership with charities, the NHS and healthcare organisations, universities are responsible for some of our biggest health breakthroughs and in revolutionising the delivery of care.
'This campaign is a chance to bring to life the wonderful and often unexpected work going on every day in our universities and to celebrate some of the people working to make a life-changing difference to the nation.'
Find out more about MadeAtUni
---
In the News
Teesside University academics named among 'nation's lifesavers
North East Chamber of Commerce (Web), 17/5/2019
Teesside University's work to tackle and prevent obesity has been recognised among the Nation's Lifesavers in a campaign celebrating life-changing work