Student has designs on helping charity
Teesside University student Shirley Adu-Ntiamoah is raising awareness of a charity close to her heart through the creation of her eco-friendly clothing range.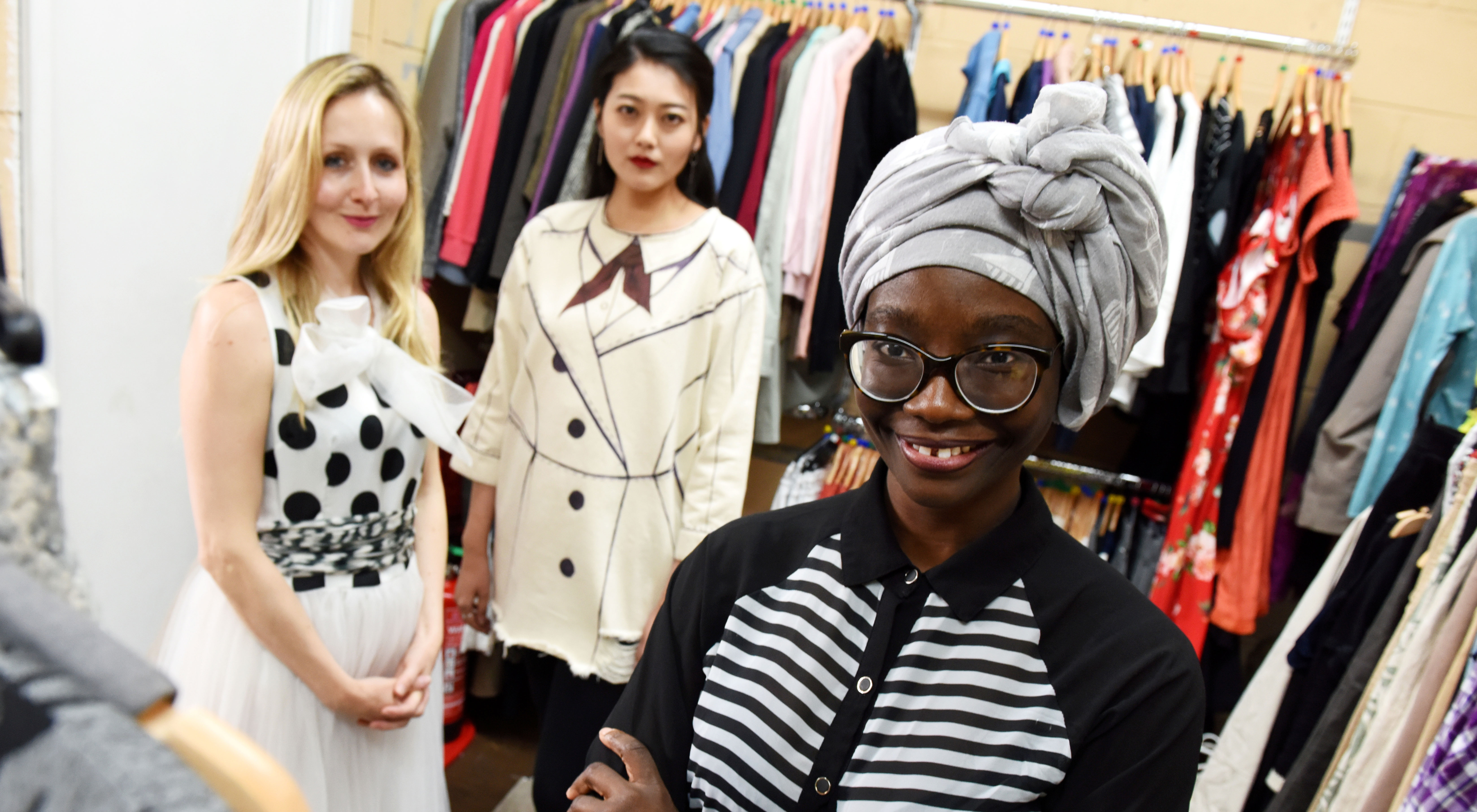 Shirley creates sustainable fashion using unwanted clothing which has been donated to charity shops. She sources clothes from several charity shops and is a regular visitor to the Sense charity shop in Middlesbrough's Hill Street Centre.
She said: 'Sense is close to my heart as it is a charity which helps people with severe disabilities. The work which Sense does is really dear to me as I have dyslexia and I have only managed to make it this far in my academic studies due to the support which I have received over the years.'
Shirley, 35, who is originally from London, combines her fashion interests with her PhD studies in the University's School of Health & Social Care, where she is working on creating an e-health online weight management programme for children and their parents.
She said: 'Over the years I have been able to get support to continue my academic studies after being diagnosed as dyslexic and I wanted to be able to give something back to help a charity which supports others.'
To help boost funds for Sense, Shirley organised a fashion show at a Middlesbrough bar to show off some of the hidden gems which can be found in the store, while also previewing her recycled fashion collection which she brands as Elska Sorella.
I wanted to be able to give something back to help a charity which supports others
She added: 'The first part of the fashion show highlighted some of the fabulous pieces that Sense sells and the second part of the show showcased my own collection to get feedback about the clothing range and the creations made from transforming unwanted garments.
'I wanted to get involved in promoting the brilliant work which is done by Sense and ultimately help raise more funds so they can continue to help lots more people with disabilities.'
Urte Bowles, Manager of the Sense charity shop in Middlesbrough's Hill St Centre, said: 'Sense is a charity for deaf, blindness and many multi-sensory impairments which does unbelievable work with children and adults around the UK.
'The help Shirley has provided in helping to raise awareness has been overwhelming and incredible. We would like to take this opportunity to thank her for all she has done for us.'
---