ExpoTees London brings creative graduates to the capital
Talented Teesside University graduates will rub shoulders with industry leaders when their work is exhibited at creative studio Framestore in London this summer.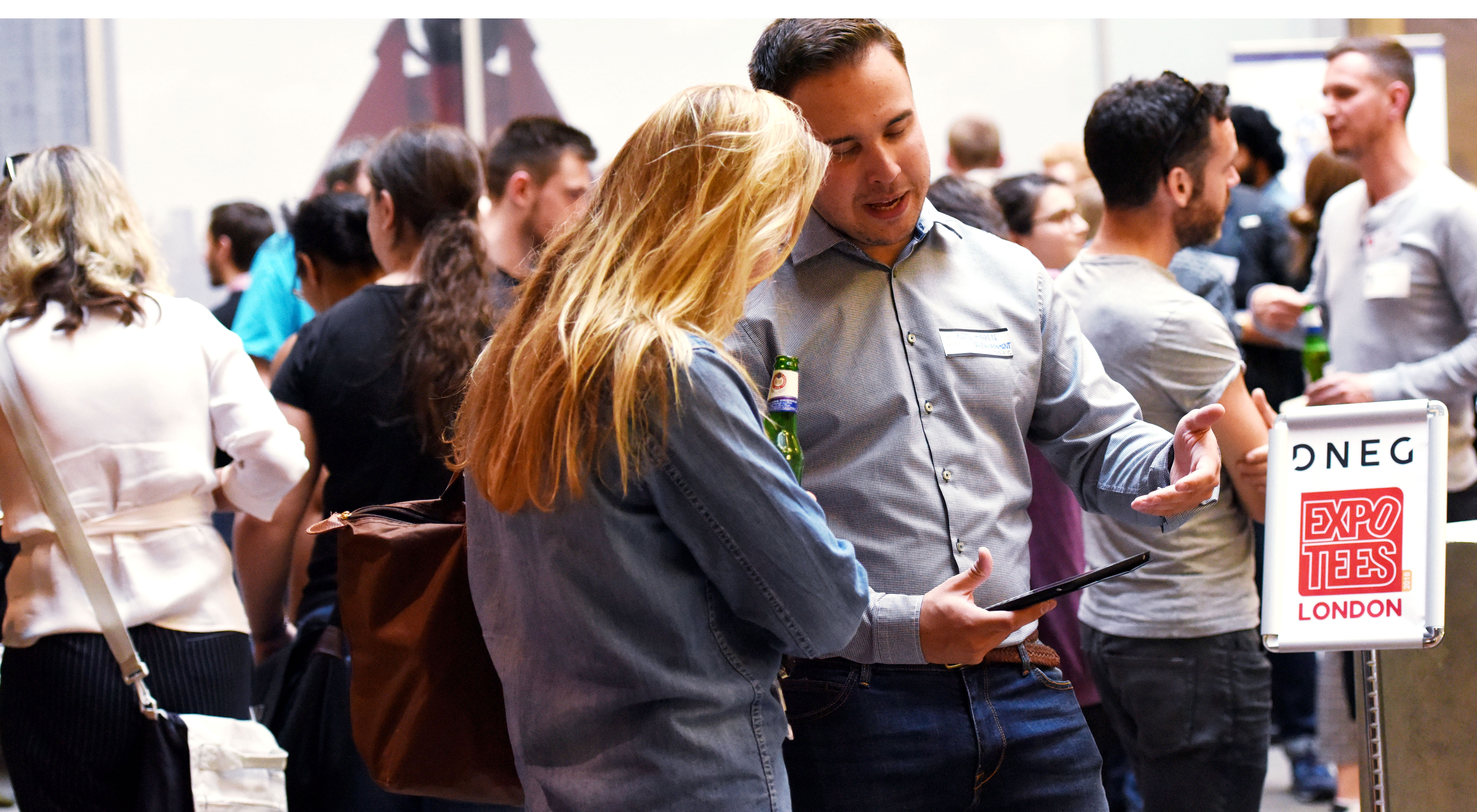 The University's annual ExpoTees London, to be held on 20 June, provides an opportunity for recruiters to meet talented 2019 graduates who will showcase their work.
The graduates will showcase their portfolios and promote their ideas to recruiters from the animation and visual effects world, while taking the opportunity to network with industry professionals and get tips on the interview process and careers advice. Work will be showcased in animation, visual effects, concept art and games.
ExpoTees London will also host Morphogenetic Creations, an exhibition of computational art by Andy Lomas, who previously had a career in CGI in television and films, having worked on major hits such as Avatar, Walking With Dinosaurs, Over the Hedge, The Matrix Reloaded and The Matrix Revolutions.
Andy's art explores the use of computer algorithms to simulate natural processes, resulting in rich evocative complex alien, but familiar forms. His work has received wide acclaim internationally, being exhibited at venues including the V&A, the Pompidou Centre, the Los Angeles Metropolitan Museum of Art, SIGGRAPH, the Science Museum and the Royal Society.
As well as winning two Emmys and the Lumen Gold Prize for computer art, Andy has been honoured twice by Teesside University as an Honorary Graduate. He said: 'I have great memories of my time at Teesside and it really is a pleasure to stay in touch and keep those connections.
'Studying at Teesside really helped to launch my career in computer animation and art. I've enjoyed returning to the University over the years, when I was invited back as an Honorary Graduate and to speak at the Animex animation and computer games festival, so it is always good to learn more about the work of the latest graduates who are about to enter the creative industries.
'I am delighted to be showing my work at ExpoTees London. Hopefully it may help to inspire the talented graduates as they embark on their careers and meet industry experts to discover more about the myriad of opportunities which could be open to them if they work hard.'
Studying at Teesside really helped to launch my career in computer animation and art
Justin Greetham, Senior Lecturer in Visualisation in the University's School of Computing & Digital Technologies, said: 'ExpoTees London provides a unique opportunity for our graduates to exhibit their work at Bafta and Oscar-awarding winning creative studio Framestore while also being able speak to recruiters, producers and studio managers who are all part of the animations, vfx, game and concept art scene in London.
'This year we are incredibly excited to be hosting the work of computational artist Andy Lomas, a pioneer in the field of computer graphics and whose work exists at the boundary between art and science.'
Last year's ExpoTees London venue DNEG is the home of Teesside University graduate Tristan Myles, who was part of the team which won the 2019 Academy Award for Best Achievement in Visual Effects for First Man.
Tristan, who also worked on Blade Runner 2049 and Interstellar, graduated from Teesside University in 2000 with a BA (Hons) Creative Visualisation. He said: 'I knew from a fairly early age that I wanted to get in to visual effects in film and the BA (Hons) Creative Visualisation course at Teesside University afforded me the knowledge and tools needed to take the first step into that field.'
It follows Teesside University's ExpoTees event, the University's annual exhibition of outstanding work of final year students from the School of Computing & Digital Technologies. ExpoTees, held at Teesside University in May, enabled students to showcase their work and portfolios to industry leaders.
Students exhibiting in previous years have gone on to work on illustrious film and games titles for some of the industry's top companies, with many citing ExpoTees as key in their career development.
---