Home ›
Kick-off meeting for mathematical research project at Teesside University
Kick-off meeting for mathematical research project at Teesside University
Sven-Ake Wegner, Senior Lecturer in Mathematics at Teesside University, and Zhibek Kadyrsizova, Assistant Professor at Nazarbayev University, Astana, Kazakhstan, are working on a new research project with support of the London Mathematical Society.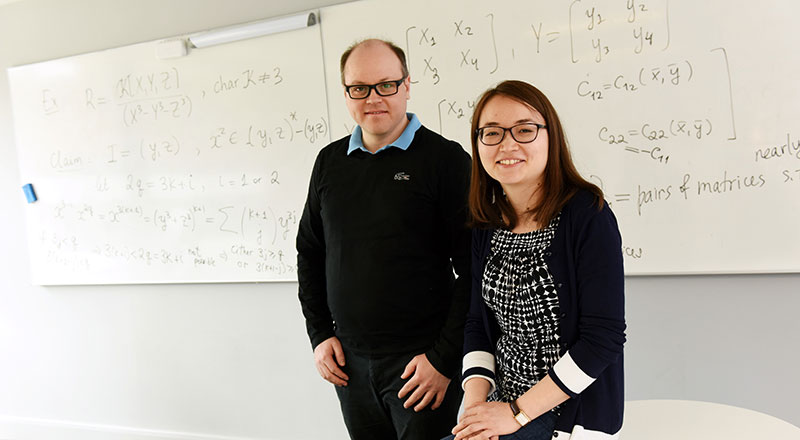 Zhibek Kadyrsizova visited Teesside University from 20 to 28 May and during her stay she started a scientific cooperation with Sven-Ake Wegner on 'The Geometry of Control'. In this new project they aim to generalise a geometric interpretation of finite dimensional systems theory to infinite dimensions.
Zhibek Kadyrsizova's stay was supported by the London Mathematical Society with a Scheme 4 Grant 'Research in Pairs' awarded to Sven-Ake Wegner.
---