Teesside is leading the way for IT and Digital Services
Teesside is setting the standard for IT provision and is one of the first higher education institutions to achieve a prestigious new standard.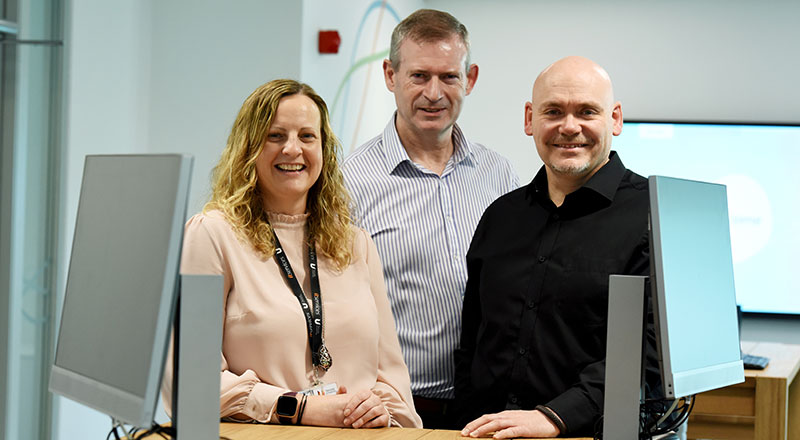 The University's Information Technology and Digital Services (ITDS) department was recently awarded ISO 20000-1:2018 status.
ISO 20000-1:2018 is the international standard that describes best practice for IT service management and helps organisations evaluate how effectively they deliver services, measure service levels and asses performance.
There are only a handful of Universities across the world which have achieved the new standard and it confirms Teesside as a cutting-edge University which places digital technology at the heart of its operations.
The ISO 20000-1:2018 standard covers a number of IT Service Management areas including disaster recovery, information security, asset management, supplier management, risk management, problem management, project management and service continuity.
The University's ITDS department was required to demonstrate how its IT procedures and plans had continually improved to offer the best possible service.
ITDS has always worked to provide the best possible service and this shows that we are moving in the right direction.
In its submission to achieve ISO 20000-1:2018, the Department made a number of improvements to the way it operates and consulted with staff to identify areas for improvement.
Mike Gettings, Assistant Director (Infrastructure) in ITDS, said: 'As a University, Teesside is committed to digitally empowering students and staff and our Future Facing Learning and Education 4.0 initiatives are helping to revolutionise teaching and learning across the institution.
'We are delighted to be one of the first universities to achieve the ISO 20000-1:2018 standard. ITDS has always worked to provide the best possible service and this shows that we are moving in the right direction. Moving forward, ITDS will continue to develop and improve our service.'
---