Resourceful Teesside student using 3D printing to help local care homes
A kind-hearted Teesside University student is putting his spare time to good use, making vital PPE equipment for local care homes during the Coronavirus crisis.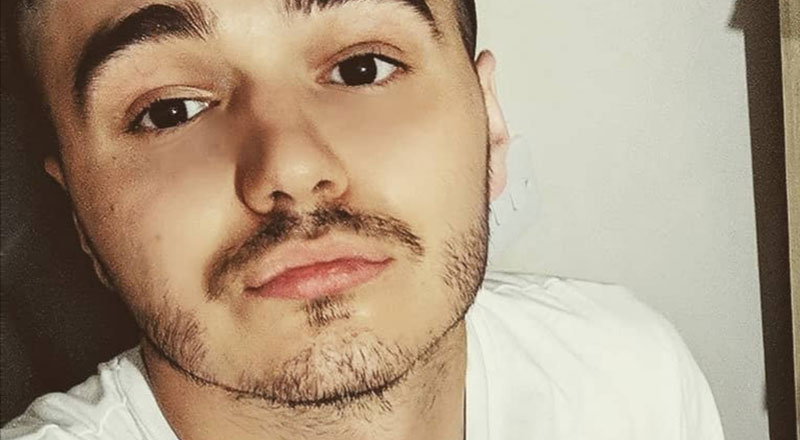 Adam Richardson is in the final year of his BA (Hons) Product Design degree at Teesside University and, like a lot of people, is having to spend most of his time at home while practicing the social distancing measures put in place by the Government.
Recognising he had an opportunity to make a positive contribution, Adam decided to use his own 3D Printer to make vital face shields for staff at local care homes.
To date, he has already made and donated over 170 face shields and has orders for a further 150.
Adam set up a GoFundMe page to help with materials and shipping costs and has been amazed by the response and generosity. His original target was £350, but, so far, he has raised almost £1,000, allowing him to continue his production process.
It takes Adam a little over one hour to produce a face shield and he has been making 12 to 14 each day – donating them to around 10 care homes in the Hartlepool area.
Adam, 21, from Hartlepool, said: "I noticed that my local area was in desperate need of PPE so I decided to put my 3D printer to good use and produce this much needed piece of equipment for care homes.
It is nice to be able to use the skills and equipment I have to help out and make a positive contribution during these difficult times.
'The response and support I have received has been amazing – I never expected this, but I am glad it has allowed me to help.
'I am 3D printing the headband using my Prusa i3 MRK3S printer and attaching the visors to the corresponding place. The visors are cleanable as they are acetate sheets which mean they can be wiped and shared between staff. However, I have been providing enough face shields for staff to be able to have their own and they would only need to share them in the worst case scenario.'
Care homes which Adam has donated face shields to so far include Sheraton Court, Elwick Grange, Aspen Gardens, Anchor, Lindisfarne and Rossmere Park.
He has vowed to continue making the face shields for as long as he can and added: 'It is nice to be able to use the skills and equipment I have to help out and make a positive contribution during these difficult times.'
---
Course details
---