Home ›
Civil engineering students use digital technology for virtual site visit
Civil engineering students use digital technology for virtual site visit
Civil engineering students used digital technology to take part in a virtual site visit during the ongoing Covid19 restrictions.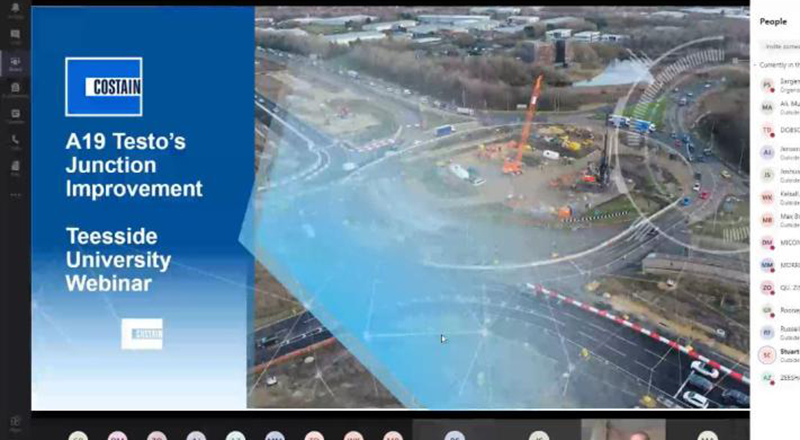 Final year BEng and MEng Civil Engineering students from the University's School of Computing, Engineering & Digital Technologies used Microsoft Teams to enhance their learning experience in relation to geotechnical site works during the lockdown period.
Dr Paul Sargent, Senior Lecturer in Civil Engineering, said: 'It was led by engineering firms Costain and Jacobs, who are delivering the A19 Testos Junction Improvement works in South Tyneside. It's a high profile construction scheme in the North East, worth approximately £150 million.
'It was a fantastic event with lots of interesting images, drone footage, 3D models and technical discussions between our students and civil engineers from Costain and Jacobs.'
---