Aidan given opportunity to capture unique moment in history
A North East artist and Teesside University PhD student has spoken of his pride at having his work included in a national exhibition which documents people's experiences of lockdown during the coronavirus pandemic.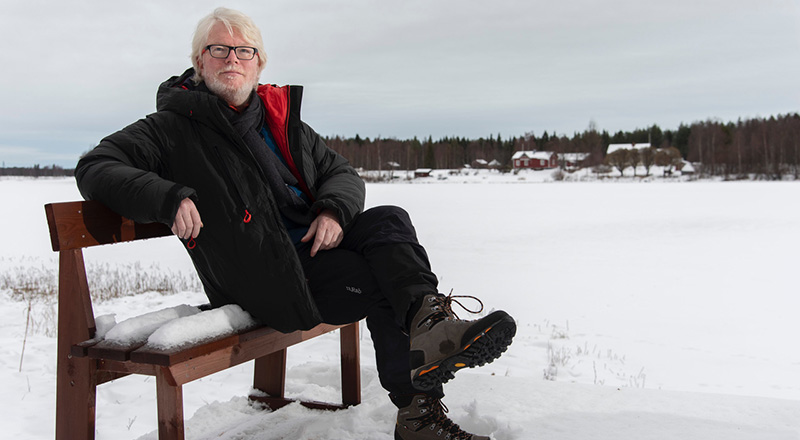 Aidan Moesby has contributed six photographs to the Historic England Picturing Lockdown collection.
Members of the public, along with commissioned artists and photographers, were asked to submit photographs for the exhibition which documents a week in lockdown from 29 April to 5 May.
Aidan, a mature student, lives in Newcastle and has only recently started his PhD based within Teesside University's School of MIMA Art & Design.
An artist, photographer, creator and writer, Aidan's work centres around climate change and mental health and he was delighted to be asked to contribute to Picturing Lockdown.
'For me, it is fantastic to be able to contribute to a project like this,' explained Aidan.
'It is incredible how quickly you can forget and once we get back to our 'new normal' people will move on. But this is a moment in history that nobody has ever experienced before and it is really important that we remember this time.
'As an artist, you can bring different eyes and a different context to things and I am proud of my work which has been included the exhibition.'
Here, Aidan explains a little bit about each photograph he has contributed to Picturing Lockdown:
'Bin Day Brings Rain' - showing ripples caused by raindrops on the lid of a wheelie bin.
Aidan said: 'We mark time in many ways. Putting the bins out every Wednesday night is one of those, and one of the few routines in place that still has a synchronicity with the modern world and rest of society. It has been incredibly dry since lockdown and this is the first significant rain since mid-March.'
'Filtering' - showing part of a settling tank for Lintzford Mill at Chopwell Woods.
Aiden said: 'Chopwell Woods have become increasingly busy. I have changed my routine to avoid people. The tanks purified the water for Lintzford Mill. Increasingly reliant on digital, this signifies my love of older technologies; paper, writing letters; letterpress. We need to filter different things now – internet viruses, the corona virus.'
'Home Alone (One, is the loneliest number)' - A view from outside showing text projected on the curtain of an open window at night time.
This is a moment in history that nobody has ever experienced before and it is really important that we remember this time.
Aidan said: 'When the white noise of digital lockdown subsides this screen message from google hangouts encapsulates the joy of down time and heightened degree of isolation.'
'No View : No Viewers' - Looking south-west across the River Tyne from the Spanish Battery, with a row of empty benches in the foreground.
Aidan said: 'Each of these benches has a plaque and memories affixed. It is an incredibly poignant place. Many lives have been lost on the rocks here. The light beacon historically has attempted to keep people safe. The empty benches are redolent of grieving and memorials to come. There is currently no beacon for corona.'
'I Notice You Through Absence (Contrails)' - Looking up at clouds in a blue sky.
Aidan said: 'I am concerned by climate change and mental health. In the everyday the sky is streaked with contrails due to the flightpaths of Newcastle airport. Sometimes it is the absence we feel and notice – especially people. Clear skies, clean air, birds in the garden – one of the few benefits of lockdown.'
'Gathering Dust (Staying Home)' - Travel books and a typewriter on a shelf.
Aidan said: 'A long shadow has been cast over travelling, in the days of stay at home, socially isolating and closed borders. Is this a past we will never return to? I can read of past travels and imagine future ones as I sit in the warm glow of a standard lamp at home in front of the fire.'
The Historic England Picturing Lockdown collection, is made up from 100 images submitted by the members of the public, 50 from commissioned artists and photographers and 50 from Historic England photographers.
Aidan was one of just 10 commissioned artists chosen to submit photographs.
He added: 'I took lots of photographs each day but these are the ones which I thought best encapsulated the feeling of lockdown. I am incredibly proud and humbled to have been involved in this project.
'Lockdown has been challenging and, to be creative you need freedom and energy. This has given me something positive to concentrate on.'
---