Animex 2020: Teesside University 'inundated' by companies offering student support
The Covid-19 pandemic has 'further improved the relationship between academia and business', according to a Teesside University animation expert speaking at the Animex 2020 Industry Day panel discussion.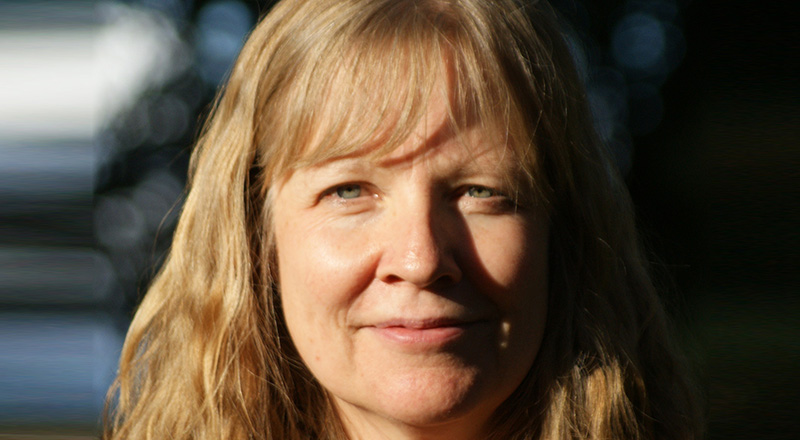 The virtual event, Covid and creativity: the future of working models in the games and animation industry, brought together animation, games and VFX businesses as well as educationalists, the Tees Valley Combined Authority, Middlesbrough Council and Department for International Trade. Penny Holton, a Senior Lecturer in Animation, was one of 12 speakers and she was full of praise for the way industry has supported Teesside University students through the challenges of the past seven months.
'When lockdown happened we were inundated with offers from companies to help our students by delivering webinars and special sessions,' Penny said. 'By giving students the opportunity to see industry professionals in these forums it demystifies and humanises these people. It closes any perceived divide, there is no 'us and them', and the message has been we are all in it together. With the Zoom sessions we have had with Industrial Light and Magic London over the summer, for example, our students have been more relaxed and felt able to talk more easily perhaps than if they were in a big lecture theatre setting. We have been delighted with the level of support we have received.'
Penny, who initially joined the University in 2005 whilst continuing to work as a freelancer animator, also highlighted the institution's own response to address a number of challenges, including 'digital poverty'. 'As an animator you need to put the hours in – to practice, improve and get better and better,' she explained.
'Unlike in industry, however, where people have high-end hardware and software provided, there was a disparity in the kit that students had during full lockdown. Some can work remotely just fine, others might not have anything at home, and so the University sent out computers to those students to help them complete their year-end studies. We are now beginning to open up our labs in the evenings which students can book into and work outside of class time too.'
Opportunities created by the hybrid teaching model are also being embraced, Penny said: 'Because so many students work along their studies, having this flexible delivery with interactive lectures that are recorded and then having other sessions available online is a really good way forward. It has also freed us up to think differently. I ran a summer university course, which was completely online, and I had people of all age groups who had never done animation before. I found that by using different tools we could get a really good cohort identity together, and they did learn and bond, so I am excited to think there are new ways we can deliver content whilst still having that human connection.'
She added: 'We know we need to give students miles on the clock to allow them to graduate as professional animators, games and visual effects artists. This is uppermost in our thoughts, all of the time, and in everything that we try to do here.'
Animex, the international festival of animation, VFX and games organised by Teesside University, ran from 21st September-2nd October. Covid and creativity: the future of working models in the games and animation industry was chaired by Dr Jo Twist OBE, CEO of Ukie – the voice of the UK's games industry, and featured:
Sam Harrison, Co-Founder and Managing Director, Animmersion UK
David Bowman, Studio Development Director, Creative Assembly
Mark South, Chief Operating Officer, Double Eleven
Sue Lyster, Executive in Charge, Industrial Light and Magic London
Bob Makin, CEO, SockMonkey
Olly Bennett, CEO, Cardboard Sword, and module tutor at Teesside University
Penny Holton, Senior Lecturer in Animation, Teesside University
Ellie Land, Animation Director, Educator and Researcher
Ben Houchen, Tees Valley Mayor
Daniel Watson, Digital Middlesbrough Manager, Middlesbrough Council
Nigel Jones, Sector Specialist: Technology and Creative, Department for International Trade

Nearly 1,550 delegates from across the UK and worldwide (including USA, China, India, Norway and Canada) registered for this year's Animex Talks and Industry Day combined. Animex will return in May 2021.

---