Helping build the North's life science sector
Ways in which the life science sector can be expanded in the North of England have been explored at a special event hosted by the National Horizons Centre.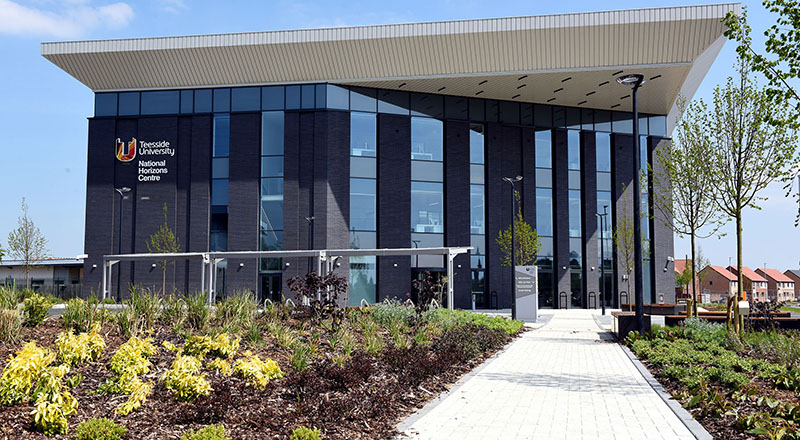 The online workshop, organised in conjunction with the Department for International Trade, saw representatives from local government organisations across the region come together to look at methods of maximising the capability of the sector in the region.
The event is one of a number of ways in which Teesside University's National Horizons Centre, a £22.3 million centre of excellence for the bioscience industries based at Central Park, Darlington, is working to grow the capacity of the life science sector in the Tees Valley and beyond.
Organisations represented at the two-hour event with DIT included more than 20 representatives from Local Enterprise Partnerships across the North West and East of England.
Participants were given an introduction to the National Horizons Centre and its strengths and capabilities before round table discussions were held on a number of topics including:
Understanding the full capabilities in life sciences across the region.
The skills and training requirements for the region's life science businesses.
How best to collaborate to attract investment, grow business and support the sector in the region.
Dr Jen Vanderhoven, Director of the National Horizons Centre, said: "At the National Horizons Centre our aim is to be a linchpin which brings the diverse and innovative business that make up the life sciences sector in the north.
The National Horizons Centre is one of many world-leading assets the Northern Powerhouse has to offer and we hope to see international investors take full advantage of the life science opportunities available here.
"This was a fascinating event which heard a variety of views and, once again, underlines why this region is fast establishing itself as global hub for biosciences.
"The event has kickstarted an ongoing dialogue with regional organisations on creation of bespoke training courses to ensure continued upskilling in biosciences across the Northern Powerhouse region.
"Through our facilities, research and training, we want to the National Horizons centre to pay a vital role in nurturing this ecosystem and we hope that events such as this can help bring together more businesses and organisation to help the life sciences sector grow."
Katherine Richardson, Deputy Director for the DIT Northern Powerhouse Regional Team said "It's great to see DIT supporting the team at the National Horizons Centre and their multi-million pound new centre of excellence.
"This is one of many world-leading assets the Northern Powerhouse has to offer and we hope to see international investors take full advantage of the life science opportunities available here."
---