Dialysis patients to benefit from ground-breaking technology
State of the art technology which aims to enable patients receiving dialysis at home to have their treatment monitored remotely is to be evaluated across the Tees Valley.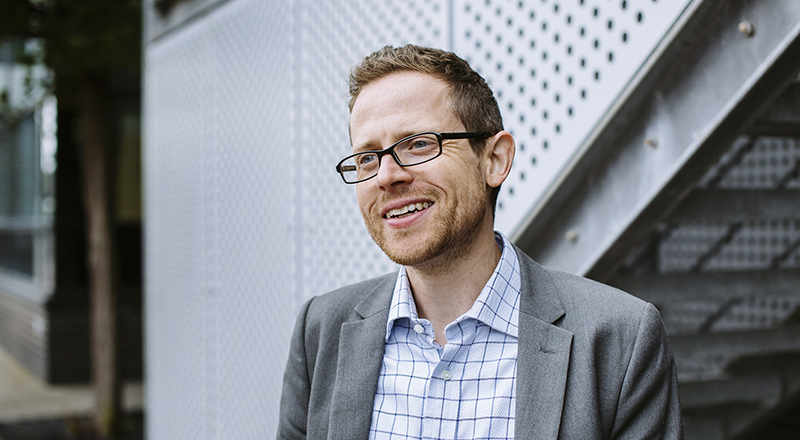 The innovation piloted by the renal team at South Tees Hospital NHS Foundation Trust and partners at Teesside University, the What Works Centre for Wellbeing and Alio Medical, a medical technology company from San Francisco, California, aims to enable patients and their caregivers the ability to monitor key treatment measurements at home, without the need for invasive blood tests or hospital visits.
The novel project has won funding through Q Lab UK, a Health Foundation and NHSX collaboration which aims to explore how to build trust and confidence in technology enabled remote monitoring to help develop digital capabilities in the National Health Service. Along with three other Q Lab teams across the UK, the partners will explore barriers and enablers to the uptake of such technologies at home, by patients and their care providers. The same technology may in the future also benefit people with other chronic health conditions, such as diabetes, heart failure and chronic kidney disease.
Dr Jonathan Murray, one of the renal consultants at South Tees Hospitals NHS Foundation Trust, has previously led similar evaluations of the Alio Medical technology amongst patients receiving dialysis within the hospital. He said:
"Our goal has always been to help develop technologies which can enable patients to have their health monitored remotely, including at home. This would empower patients and provide autonomy by effectively enabling patients to monitor their health and treatment around their daily activities, rather than vice versa. As the Alio Monitoring System is developing, we recognise it is imperative that we understand which factors matter to patients and would influence their use of such technology at home and this project with Q Lab UK will help us to achieve this."
John S. Young is Professor of Translational Healthcare at the National Horizons Centre at Teesside University who will manage the project. Professor Young said:
"This project has the potential to make a massive difference to patients' lives.
"Crucially this is an implementation project rather than a trial. Alio Medical hopes to have the technology approved for clinical use in the near future and the current project will help inform subsequent integration of this technology within care pathways.
"The ultimate aim is for this technology to enable patients to track their potassium levels and other important measurements regularly at home. This could save lives by facilitating timely treatment of abnormal blood results; if potassium levels are too high or too low, this can be fatal.
This project has the potential to make a massive difference to patients' lives.
"Equally, being able to assess blood levels remotely will mean that vulnerable patients are not required to attend hospital for blood tests, something which is particularly important as we recover from the coronavirus pandemic.
"At Teesside University's National Horizons Centre, we work with healthcare providers and the biomanufacturing industry to develop, test and then deliver innovations to the NHS - providing the patient benefit that unites all our efforts."
The first phase of the project will see staff and patients working together to explore how they can build trust and confidence in the technology, and identify barriers to implementation. The second phase hopes to utilise experience and learning from the first phase to inform and support wider roll out of the technology, once the technology has completed final regulatory approvals.
Dave Karaguntla, CEO of Alio, commented:
"We are pleased to be collaborating with South Tees and the NHS. Their tremendous support and collaboration is providing Alio with the ability to evaluate our dialysis patient monitoring system and how it will provide significant numbers of dialysis patients under their care with greater control over their own health. The partnership with Alio and South Tees / NHS will support Alio's key objective of improving patient outcomes by enabling physicians to deliver the best patient care possible."
Joanne Smithson, Head of Implementation & Learning at the What Works Centre for Wellbeing said:
"We're delighted to be part of this project as a dissemination and learning partner. The health benefits of this technology are key, but alongside that, it's important to learn more about how technology can improve patients' quality of life and wellbeing. I'm looking forward to exploring how we design and deploy technology that supports patients' relationships, with healthcare professionals and their support network and family, how it can shape working lives and help patients continue to do the things in life they enjoy."
---
In the News
Tees Valley patients could receive dialysis treatment at home
Health Tech World, Web, 22/11/2021 New technology which could enable patients to receive dialysis at home and have their treatment monitored remotely will be trialled across the UK's Tees Valley.
---
Teesside serves as test bed for "groundbreaking" dialysis patient technology
B Daily , Web, 18/11/2021 The technology is being put into practice via the South Tees Hospital NHS Foundation Trust and partners at Teesside University.