MIMA wins exhibition award to celebrate artist
Middlesbrough Institute of Modern Art (MIMA) has won a £100,000 Freelands Award which it will use to host an exhibition celebrating the work of Belgian artist Jacqueline Poncelet.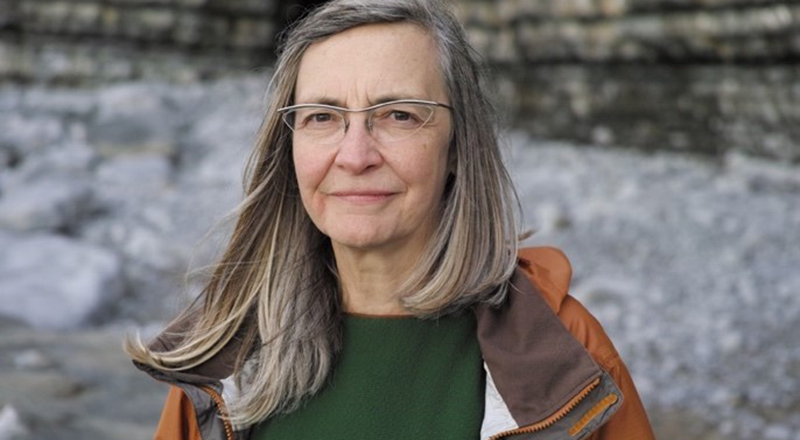 The MIMA exhibition, to take place in 2024, will include ceramics, sculpture, painting and textiles created by Jacqueline Poncelet, along with aspects of her large-scale architectural work, celebrating her career spanning over 50 years.
There will also be newly commissioned works engaging with the manufacturing traditions of the region, which will encompass linen production, rag rugs and steelwork.
MIMA's Artistic Director Elinor Morgan accepted the award with Jacqueline Poncelet at an event held at the Freelands Foundation's headquarters London.
Elinor said: "Artists make the world, and we need their ingenuity, thoughtfulness and creativity more than ever.
"Over 50 years Jacqueline Poncelet has demonstrated a quiet tenacity and commitment to learning and making - from small-scale ceramics to large public art installations, she consistently responds to context and tirelessly challenges herself to understand new processes and techniques."
Jacqueline said: "The Freelands Award means a great deal to me, as a recognition of my career which continues to follow an unconventional path.
"It's such a tantalising prospect: MIMA will have the time and money to work an ambitious survey show, and the richness of the area around Middlesbrough will be a source of many ideas.
Over 50 years Jacqueline Poncelet has demonstrated a quiet tenacity and commitment to learning and making
"My work varies hugely in scale: on the one hand tiny delicate pots 8cms in height and on the other hand non-repeating wallpapers 6m high. There are few galleries in the country that so perfectly suited to my work."
Founded in 2015, the Freelands Award is an annual £100,000 prize enabling an organisation outside of London to present a solo exhibition, including new work, by a mid-career woman artist whose work may not have received the recognition it deserves.
The Foundation also announced a new partnership with the Art Fund, which aims to increase public access to works by women artists. The Freelands Art Fund Acquisition will enable museums and public collections across the UK to access grants to acquire works by Freelands Award winning artists.
Elisabeth Murdoch, Founder and Chair of Freelands Foundation, said: "Over the last five years, the Freelands Award has enabled audiences and a new generation of artists to encounter the innovative and inspiring practices of mid-career women artists, whose work may otherwise have been overlooked.
"The Freelands Art Fund Acquisition is a hugely exciting partnership which will permanently embed important works by these women artists in public collections across the UK, for everyone to enjoy, in perpetuity."
---