Post-Covid tourism: Time for change?
By Dr Chris Hayes
Lecturer in Tourism and Events
Dr Chris Hayes, Lecturer in Tourism and Events at Teesside University, argues that now is the perfect time to redistribute tourism in the UK and outlines what this could mean for the North East.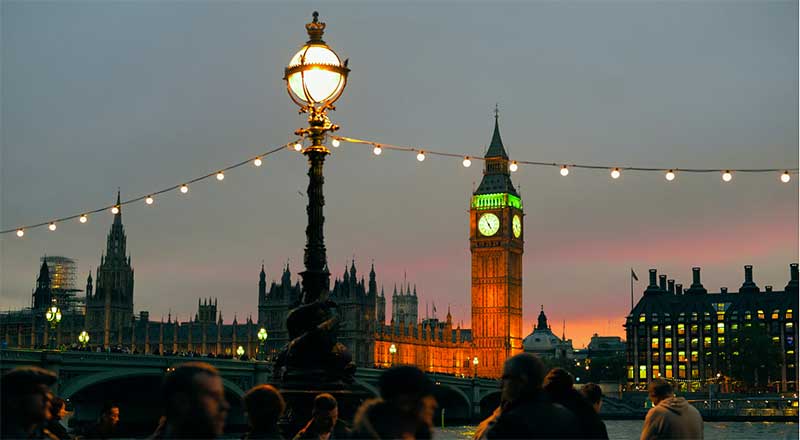 As catastrophic as the pandemic has been for the tourism industry, it is also an opportunity to rethink tourism strategies and reset priorities. Post-Covid, there will doubtless be a push to entice foreign visitors back to the UK as well as encourage Britons to continue holidaying at home. But should we continue doing what we've always done? Do we need to keep promoting London? Edinburgh? Bath? Brighton? Bristol? Or Cardiff?
It's also a good time to tackle the issue of over-tourism that overwhelms local infrastructure surrounding the most popular destinations and prices locals out of their homes. This phenomenon happens most famously in places like Venice but we are starting to see it more across the UK, with one recent example being the exponential increase in visitors to Snowdon.
The story is similar in Japan, the country my research focusses on, where foreign tourism to the historic city of Kyoto has put increasing pressure on the transport system, disrupted locals' daily lives and tourism has been described as a kind of pollution.
Lessons learned from around the world tell us much about what we should be doing in the UK. We should be redistributing tourists to new destinations to provide new sources of revenue for localities in need of rejuvenation. We should not just be concentrating the economic benefits of tourism on the destinations on the front page of the Visit Britain website – overall, English tourism has an economic impact of £106 billion and if we're serious about levelling-up more places should benefit from that.
With this in mind, here are five reasons we should be looking to reboot tourism and how a new approach could work:
1. Redistributing tourism will not have a negative impact on our most popular tourist sites
In fact, it will have the opposite effect. Destinations need to manage visitor numbers and big increases that put a strain on infrastructure and resources and can damage the natural environment. Tourism is changing because people do not want to be in crowded locations. Redistributing tourism to new locations prevents this build up and helps lessen the risk of over-tourism developing.
2. Tourists' habits and requirements are changing, so must tourism
The rise in staycations during the pandemic has already seen shifts in tourists' behaviours, from negatives like the overwhelming of Snowdon, to significant growth in tourism to other regions in the UK. North Yorkshire, the Yorkshire Dales and the Peak District were among the Top 10 destinations in summer 2021 when tourists looked for holidays closer to nature with greener spaces. Research by VisitEngland suggests that this is partly because of Covid-related nervousness around visiting cities and suggests ways to increase city breaks in the future. A more balanced approach is needed here. While cities should continue to benefit from tourism, we should embrace new emerging trends in tourism and encourage a more even spread of visitor numbers around the country.
3. The UK has so much heritage that remains untapped
Before Covid, the North East was seeing growth in visitor numbers. Taking into consideration tourists' new habits, there is plenty of scope for further growth in the future. The UK is full of heritage, from popular assets such as castles and historic houses to more intangible assets like local traditions and folklore that are not being leveraged. The North East is no exception, with a rich heritage, stunning scenery and traditions such as longsword dancing that are not currently being exploited.
4. These changes align with national strategies
Promoting new regions for tourism requires investment and resources that may make them appear unachievable for areas that have not typically benefited from the tourism economy. To address this, changes should be aligned with the current government's levelling-up strategy. More powers should be granted to local councils and local growth funding provided to support skills development, the arts and more. There are already some positive moves in this direction, such as the Towns Fund and Future High Streets Fund that has seen Middlesbrough awarded with £36 million.
5. There are ways to encourage tourism to new areas
The Tees Valley Combined Authority is also making strides to promote the area through the Enjoy Tees Valley website and campaign. Destinations like Redcar, Saltburn and Raby Castle near Darlington are already popular. However, the region's rich industrial heritage, particularly in terms of steel production and the railways and its beautiful natural landscapes do not currently get the recognition they deserve.
Admittedly it can be hard to increase awareness organically, but this year we have a unique opportunity: England is hosting the Rugby League World Cup that is being held predominantly in northern towns and cities - including Middlesbrough. This is significant because it will bring both domestic and foreign fans to not only watch matches but to stay, eat, drink, and sightsee.
When Japan hosted the Rugby World Cup in 2019, the majority of its host cities were in locations visited by less than 10% of foreign tourists and in some cases less than 1%. The tournament caused a small tourism boom in Japan, and my research has been looking at how encouraging rugby fans to less commonly visited destinations has provided wider benefits to tourism in Japan. With borders hopefully opening by the summer, foreign and home nation fans coming from all areas, not to mention international media coverage, why would we not similarly exploit and take advantage of the opportunity?
As part of the rapid growth of Teesside University International Business School, we have recently expanded our tourism team and are training the next generation of tourism and events managers, many of whom are local and perfectly placed to be ambassadors for our region. We also hope to work closely with local stakeholders to develop the tourism offering and contribute more widely to the levelling up of the area.
---