Teesside graduate follows her dream career in nursing
Dedicated Teesside University graduate Beverley Hope, 50, from Gateshead, always had her sights set on a career in nursing but was apprehensive about studying as a mature student.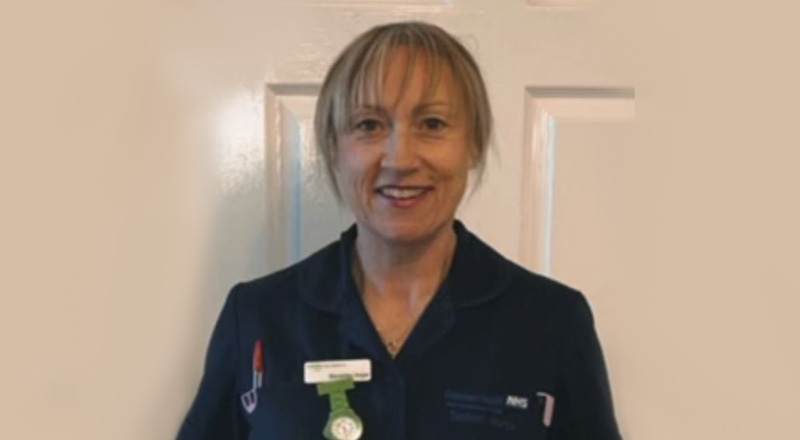 Beverley Hope studied BSc (Hons) Specialist Practice in District Nursing at Teesside University's School of Health & Life Sciences, graduating with a 2:1.
Beverley had previously qualified as a staff nurse in 2001 where she worked on a Stroke ward for Elderly Care and Cardiology and enjoyed working in the wards but felt she needed more experience before working in the community.
She continued working as a community staff nurse in Gateshead for many years before returning to University when she decided the time was right when her two children had both settled into secondary school.
Being a mature student, Beverley was apprehensive at a return to academic study but ensured she made use of tutorials and assistance from the library staff at Teesside University, especially when it came to completing her dissertation.
She said: "All the tutors were supportive and very approachable, both Rachel Doubleday and Liam Redden were incredibly supportive in terms of University life and my personal life."
Beverley always aspired to progress to the role of District Nurse sister and was keen to learn new things as well as get the opportunity to meet new people with the same background and learn from each other.
Completing the course made me realise that you can study at any age and has really helped my children value a good work ethic.
She added: "Completing the course made me realise that you can study at any age and has really helped my children value a good work ethic.
"The course has also improved my confidence and given me a lot of self-belief, as well as management and practical clinical skills."
Since finishing her course, Beverley has successfully gained a full-time post as a District Nurse working for the Gateshead Health NHS Trust. Beverley is now applying her skills to her new role and said: "The course has helped me with my daily management of staff, as well as clinical skills which enhances care.
"It has also helped me with team building, managing employee performance and having an insight on the type of leader I am."
Beverley is keen to highlight her positive student experience at Teesside University and added: "Definitely choose Teesside if you can. The staff, from lecturers to library staff, are amazing.
"The support is fantastic; you not only learn new academic and clinical subjects, but you truly find out what type of person you are.
"It is an intense course but, if you take up all the help offered, you can do it. I did and I have no regrets."
---