What does it mean to be a Chartered Engineer?
By Dr Alex Ellin
Principal Lecturer in Aerospace Engineering, TUOLE Director of Studies
Have you ever given thought to what being able to write CEng after your name could empower you to do? Dr Alexander Ellin, Principal Lecturer in Aerospace Engineering in the School of Computing, Engineering & Digital Technologies, shares personal insight into what it means to be a chartered engineer.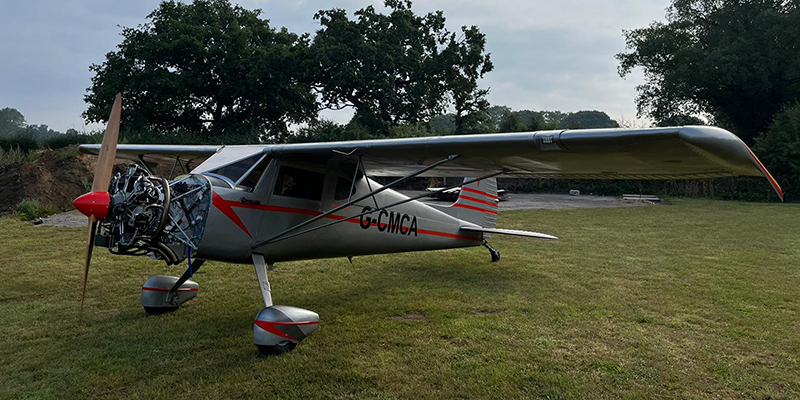 Many of our Engineering BEng and MEng courses are accredited as partially or fully meeting the academic requirements a graduate will need to become a Chartered Engineer.
To become a Chartered Engineer, not only do you need the correct academic qualifications, you would also need to gain appropriate experience in your field. After submitting your CEng application, you will be interviewed by a panel of engineers who are, essentially trying to answer just one question - do they consider that you are competent to make safety critical decisions; ones on which people's lives could depend?
I spent my early career in the Royal Navy as an Air Engineering Officer and, having served for 18 years, became a Chartered Engineer at the age of 36, just before a new appointment in which I was to be responsible for certain aspects of the airworthiness of the Merlin helicopter on its introduction to RN and RAF service. It was my job to make decisions to ensure that the aircraft could meet the operational task in a cost-effective manner whilst minimising the risk to all those involved. We all know that military aviation is not a risk-free environment – my job was to make those risks As Low As Reasonably Practicable (ALARP).
Part of my role as Principal Lecturer is to prepare our students to become the Chartered Engineers of the future - what better way of doing it than to continue to work as a Chartered Engineer myself and getting the students involved in the decision-making process?
In 2015, the Civil Aviation Authority (CAA) realised that the available mechanisms for test-flying aircraft were over-prescriptive and over-complicated for smaller companies. They therefore instigated a new method, known as E Conditions (E for Experimental), which, instead of requiring a company to set up a multi-faceted organisation to conduct flight test, allowed them to do so with all responsibility for safety invested in a single "Competent Person".
I applied to become a Competent Person (it has a defined meaning within E conditions) and, as a member of the Royal Aeronautical Society and Chartered Engineer, was so approved. In 2016, working with a small company in Yorkshire, I became the first person to operate an aircraft under E Conditions. The CAA currently have about nine Competent Persons on their books who, between them, have run about 15 flight test programmes – 4 of which have been mine.
During one of these programmes, I worked with the BBC, helping them make a short TV documentary series entitled The Great Flying Challenge in which Dick Strawbridge worked with a team of enthusiasts in Northern Ireland to build and fly a replica of the 1911 Ferguson Monoplane. Due to the nature of the aircraft and the challenges it presented, it was only due to the introduction of E Conditions that the aircraft was allowed to fly at all. Some of the structural testing required to make the decision was conducted in the Teesside University Heavy Structures Laboratory.
My most recent E Conditions programme centres round the flight tests required to prove the new Condor C137R aircraft with the aim of allowing it, in the future, to be operated under a Permit to Fly. I was not the test pilot on this flight – my role as Competent Person is not necessarily to fly the aircraft, but to ensure that neither the pilot not anyone else is injured during the process and to avoid damage to third party property. Key to this is a thorough risk assessment and, by putting in place the appropriate mitigation, ensure that the risks are ALARP. If I am not happy that they are, the aircraft does not fly.
One of the main pillars underpinning airworthiness is the concept that no-one should work in isolation – two heads are always better than one. Whilst all decisions relating to the programme are mine, I always ensure that I have discussed all the aspects of the programme with as many people as I need to inform that decision making process. The number of people I talk to is never none. What makes me believe I am "Competent" is not what I know, but knowing what I don't know – knowing what your own limitations are is a key aspect of the decision making process.
As with the Fergusson Monoplane structural testing, there are often lessons to be learned through analysis or experimentation , a significant number of which are well within the capability of our undergraduate or master's students, some of whom are ealso engaged in our aircraft build project. When ever they are they are always offered to students, normally in the form of final year projects. My next trial is likely to involve an autogyro and some of the analysis involved with this is currently being undertaken by one of our international masters students – she appears to be learning a lot through the process.
---