Industrial Digitalisation Technology Centre helps with digital transformation
A state-of-the-art facility at Teesside University has supported a local business to develop an innovative new way of showcasing its products.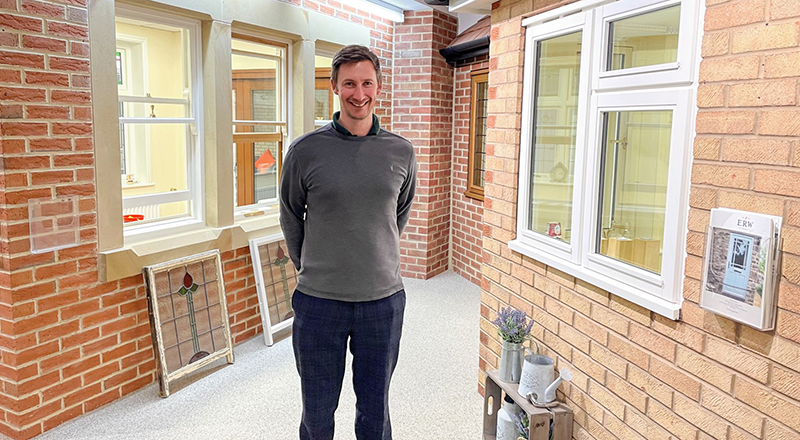 The Industrial Digitalisation Technology Centre (IDTC) project at Teesside University supports SMEs to adopt and utilise new digital technologies such as 3D Scanning.
ERW Ltd is a Middlesbrough-based manufacturer of bespoke windows, doors, and outdoor living structures. The company has a showroom facility at its Middlesbrough headquarters. However, because of the COVID-19 pandemic, tours to access this facility became appointment based, meaning that the showroom was being underutilised.
To enable more of ERW's customers to visit and view its products, the IDTC supported the company by capturing a 3D scan of the showroom facility. The resulting 3D model allowed individuals to access and virtually view the showroom from the comfort of their own homes. This is beneficial for ERW as the first touchpoint is often its website and thus enables ERW to better utilise the showroom facility and make it more accessible to their audiences.
Stuart Wall, Sales and Marketing Director at ERW Joinery, said: "'The virtual tour created by Teesside University is an invaluable asset for our business.
The virtual tour created by Teesside University is an invaluable asset for our business.
"After the pandemic, we understood the importance of allowing people to view our products online. This new addition enhances the experience for anyone looking for quality, custom-crafted home improvement products."
Michael Thompson, Project Manager, IDTC project at Teesside University, added: "Thanks to a forward-thinking approach and innovative use of technology and the support of the IDTC, ERW has incorporated a showcase tool that allows their customers to see their range of high-quality products, from wherever they are in the world.
"Their digital transformation is a testament to their commitment to providing the best possible experience for their clients, and we are thrilled to see them leading the way in their industry."
The IDTC project at Teesside helps make digital technologies work for SMEs within Tees valley that employ fewer than 250 staff, with an annual turnover no greater than €50m per annum. IDTC can help businesses to utilise 3D scans to modernise and improve their businesses.
---