Childhood interest in mechanics led to engineering career for Megan
Megan Galuidi transformed a childhood interest in all things mechanical into a future career path.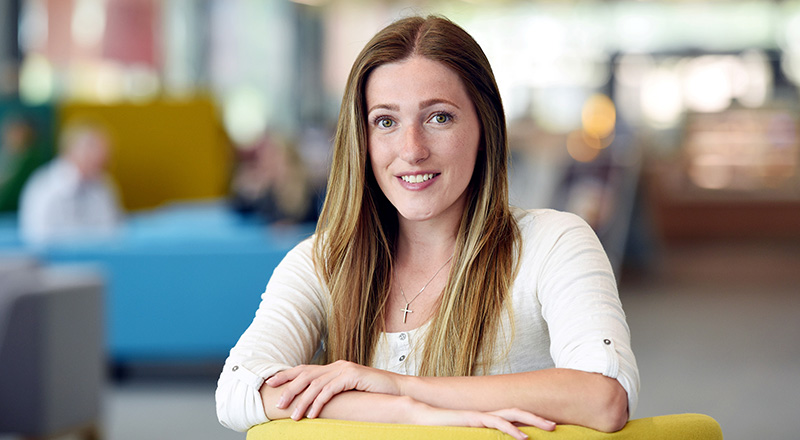 She will join thousands of graduates celebrating success at Teesside University's annual academic awards ceremonies, which take place from Monday 17 July to Friday 21 July.
Megan, 31, of Guisborough, graduates from the BEng (Hons) Mechanical Engineering. She is about to start work as a graduate mechanical engineer, with Stockton engineering firm Worley.
"Ever since I was young, I've been interested in the mechanical aspects and functions of vehicles, machinery and technical structures such as the Transporter Bridge," said Megan, who grew up in Moorsholm, East Cleveland.
"I was keen to understand the various components which enable models to move and function, and why they were necessary.
"I had originally pursued a career in an area deemed more 'gender appropriate', largely due to common ideologies of societal norms and gender role expectations. But following the birth of my son, I developed a higher consciousness of responsibility and a more mature mindset. This led me to decide to return to education to progress in a career that I would feel passionate about.
"I chose Teesside University due to its reputation for engineering. This was in addition to the campus being local to me and accessible, which was necessary for me having a child and already being based in the area.
I chose Teesside University due to its reputation for engineering
"I really enjoyed the modules which involved hands-on experimental aspects. One example was the Grand Global Challenges to develop a small-scale wind turbine. This needed creativity, problem solving and teamwork, while also developing the skills and knowledge which could be applied to the workplace.
"I applied to Worley after their representatives visited the University to give a presentation on their current projects and career opportunities. I saw it as a fantastic opportunity.
"I frequently used the University Library when studying and researching. I also received support from the University's careers advice facilities, with advice on applications, interviews and assessments.
"Studying towards a degree requires hard work and perseverance, but with focus and determination, is something that can only lead to a positive outcome and is beneficial to your future. Obtaining my degree through Teesside has enabled me to begin a career in something that I feel passionate about."
---