Unecessary surgery given the cold shoulder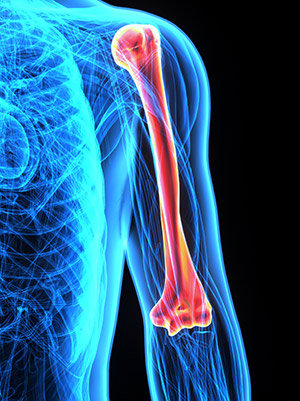 Fractures of the top part of the upper arm bone (broken shoulder) account for over 5% of all bone fractures in adults. These incapacitating injuries typically occur in older people, often resulting from a fall. Most are treated non-surgically with an arm sling, but surgery is often considered for more serious fractures where the bone fragments are badly displaced from their usual positions. As well as costing more, surgery is associated with a risk of serious complications.
Surgery for these fractures has become increasingly common in the UK and USA. However, this trend was not evidence-based, as shown by Dr Helen Handoll, Reader in Orthopaedics at Teesside University, in her regularly updated Cochrane Review of the evidence for shoulder fracture treatments. Dr Handoll, among others, identified a need for reliable evidence to determine if surgical or non-surgical treatment is best for displaced shoulder fractures, both in terms of patient outcome and cost to the NHS.


The Proximal Fracture of the Humerus Evaluation by Randomisation (PROFHER) trial was set up in 2008 to address this treatment uncertainty. Led locally by Dr Helen Handoll, the Teesside University sponsored trial was conducted in collaboration with researchers from the James Cook University Hospital and the York Trials Unit, at the University of York. PROFHER was funded at just over £1.48m by the National Institute for Health Research's Health Technology Assessment Programme.


PROFHER recruited 250 patients across 32 NHS hospitals. Participants were either assigned to have surgical treatment or have their injured arm immobilised in a sling. Both groups received physiotherapy. Participants completed postal questionnaires on their shoulder function and general health at six, 12 and 24 months, while hospitals also provided data on treatment delivered, any complications and subsequent operations.


This rigorously-conducted trial presented reliable evidence that over two years there was no significant difference in shoulder function, general health or complications between the patients in either group. In other words, surgery did not produce better results for the majority of displaced shoulder fractures. Moreover, the economic analysis showed that, at two years, the cost of surgery was, on average, £1780.73 more per patient than the cost of non-surgical intervention. Results from follow-up questionnaires at three, four and five years supported these findings.


The results of PROFHER, which were published in a world-leading journal (JAMA) in March 2015, made headlines on both sides of the Atlantic. Dr Handoll's comprehensive report of the trial, also published in March 2015, was the evidence basis behind official recommendations for non-surgical treatment of these shoulder fractures in the National Institute for Health and Care Excellence (NICE) guidelines on non-complex fractures in 2016.
'The survey showed that PROFHER has had an impact on surgeons' clinical practice, both through changing it and underpinning existing non-operative practice. The evidence from the trial was found to be the most important influence on surgeons' decisions to change practice.'
Crucially, the results have impacted on healthcare decision making, as confirmed by a survey of UK orthopaedic surgeons conducted by the PROFHER trial management team.
---