Engineering information and knowledge cements building blocks of future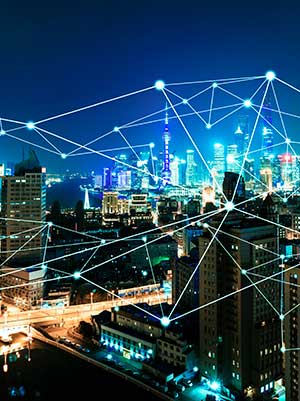 Ambitious buildings, oil & gas insulation and infrastructure projects are being erected at a furious rate across the world, but sharing information about them has always been an issue. Storing accurate engineering information in a central or linked database is the best way to ensure efficiency and effectiveness. Historically, however, there has been limited knowledge about the logistics of digital data 'handovers' during the service delivery phase of construction projects.
Professor Nashwan Dawood, Associate Dean in the School of Science, Engineering and Design at Teesside University has been leading a team on developing novel technologies and processes that inform policies for the digitisation of the building, infrastructure, oil and gas sectors. The study analysed existing open source standards and data specifications for handing over digital information.


The research established critical gaps, including the fundamental lack of simple, flexible and accessible 'class libraries' – architectural knowledge support systems which encourage collaborative networking, shared documents and knowledge acquisition, especially where equivalent Building Information Modelling (BIM) standards are not available.


The majority of engineering operations used class library data from a single shared source – usually an email. Consequently, individual instances of class libraries were not synchronised, leading to conflicts of information and errors during construction.


In response, Professor Dawood and the team at Teesside's Centre for Construction Innovation and Research (CCIR), developed a unique cloud-based software during 2011-14. The platform enables users to access and manage class library data from any device with cloud capability and also provides synchronised library data, allowing multiple users to see the same documents.


The resulting open, semi-structured database represents a significant technical contribution, the application of which out-performs existing technologies, especially where engineering data volumes are high. Cloud-based asset management company Datum360 has used the platform to great effect already, developing a comprehensive information system for several clients in the oil and gas industry, including Total and BP.
'This open database represents a significant technical milestone. It clearly outperforms existing technologies, especially where engineering data volumes are high and efficient search is needed for maintaining facilities.'
The database development has proved such a success that the project's employees increased from eight to 17 by its close in January 2014. Previously, it had functioned with project teams that clients selected, but after the implementation of the SaaS, the project was formed of internal personnel.
At the research project, an increase in annual turnover of £1,300,000 was expected by the end of 2017, arising from sales of the SaaS package and associated consultancy services. Overall annual profit from the increased turnover was expected to be £400,000. Meanwhile, Datum360 has enjoyed 70% business growth and now describes its offering as 'a single source of truth'.


The activity has cemented Teesside's CCIR as a world-class institution in research relating to digital construction and, in particular, whole life-cycle information flow. Professor Dawood has also provided empirical evidence regarding the value of handing over digital information in engineering contexts.


Professor Dawood is now looking forward to working with more companies in the oil and gas sector and collecting more data about economical construction, sustainability and carbon reduction.
---