Climate of change sweeps through Teesside and beyond
The UK Government has committed to an 80% reduction of 1990 CO2 emission levels by 2050. As part of the Climate Change Act, much of this ambitious reduction will come from decarbonising energy networks, buildings and transport. Achieving it without increasing energy costs, however, requires a new way of thinking.
Dr Tracey Crosbie, Reader in Sustainability in the Built Environment at Teesside University, leads the Sustainable Environments Grand Challenge at the institution. She has dedicated her career to creating innovative information and communication technologies (ICTs) capable of responding quickly and efficiently to the real-world energy demands of people and industry collaborators.


From 2008-11, she worked with Professor Nashwan Dawood on Intelligent Use of Buildings Energy information (IntUBE), a collaborative project funded by the European Commission (EC). The duo focused on the energy performance of buildings, aiming to decrease energy consumption and spending. Their venture has contributed to the development of virtual 'life-cycle' building tools and will support energy-efficient building design in the future.


Dr Crosbie's research continued during another EC-funded collaborative project, Intelligent neighbourhooD Energy Allocation and Supervision (IDEAS). During this initiative she teamed up with Professor Dawood and Dr Michael Short to refine earlier findings to develop ICT tools for the monitoring of ventilation, heating and air conditioning. Indeed, the tools can increase revenue from renewable electricity and heat production by 30%, while increasing the efficiency of energy plants by 10%.


Dr Crosbie and her team's ICT tools are currently being integrated with Siemens commercial products to form Demand Response in Blocks of Buildings (DR-BOB), a scalable cloud-based energy management system that organisations can use to monitor single or multiple blocks of buildings.


DR-BOB is highly intelligent and adapts to fluctuations in energy demand, tariffs and weather conditions. The team aims for the system to become central to organisations' energy management and environmental strategies. As such, DR-BOB is being piloted at four sites, including Teesside University, the Fondazione Poliambulanza hospital in Italy and the Technical University of Cluj-Napoca in Romania. Covering 153,650m2 of building space and impacting on 16,625 occupants, energy use over one year from these four sites alone will reduce by 1.53 GWh – saving enough energy to power 400 UK homes for one year of average usage.


Through DR-BOB, Dr Crosbie and her collaborators are also developing 'Demand Response Technology Readiness levels'. Participating institutions – which include France's Montuary District – can use the levels to assess their technology readiness to participate in energy management solutions for blocks of buildings. If the framework shows they are not ready, it gives institutions information on how to improve.


After a decade of ground breaking research, Dr Crosbie is still looking ahead to the next chapter.
'We will be working on enterprise projects to ensure that findings made during Teesside University's extensive research are fully exploited, supportive of the economy and pivotal in reducing the environmental impact of buildings and energy infrastructures.'
Her plans are already underway with inteGRIDy – a project that aims to facilitate the decarbonisation of the electricity grid through the deployment of smart grid technologies. The project will pilot a new energy framework across eight countries.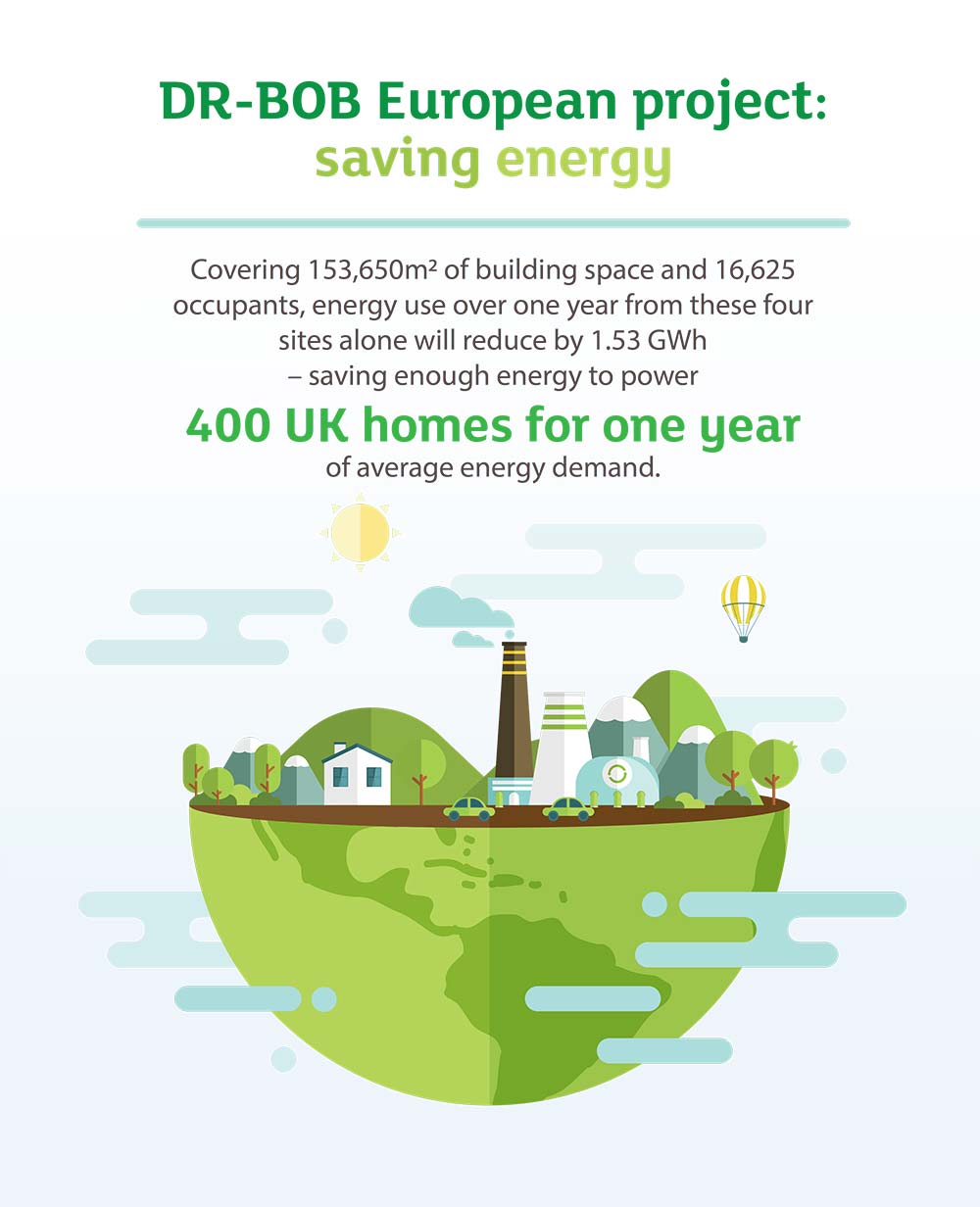 ---