Home ›
News ›
Jodie satisfied with survey result
Jodie satisfied with survey result
Voicing their opinions about the experience of studying at Teesside University has led to a cash prize for one lucky student.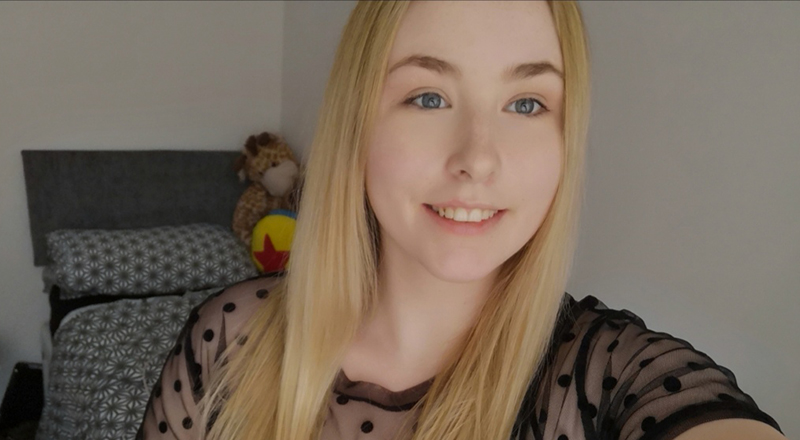 Jodie Hall has won £500 after completing the National Student Survey (NSS) about her student experience.
Jodie, who has completed her BA (Hons) Business Tourism studies this year, said: 'I think it is important for students to complete the NSS to make sure they are being heard and improvements can be made for students in the future. It's also a great incentive having the chance to win a prize.'
The NSS provides students with an opportunity to voice their opinions about their course and student experience. The feedback is used to help shape services for future students and highlights both best practice and areas for improvement.
Jodie, 20, who is from Billingham, added: 'Teesside is my local university. I had originally wanted to move away to study, but when I discovered I could still move out and stay local I knew I had found the right university for me.
think it is important for students to complete the NSS to make sure they are being heard and improvements can be made for students in the future
'I chose to study business tourism as I am so fascinated with tourism studies, especially dark tourism. However, I also wanted to study business so that I could apply my learning to the workplace and open more opportunities following graduation.'
She added: 'I have really enjoyed working with so many academics, especially in my tourism modules, as they have worked with me throughout my degree to help me reach my goals and achieve the best results I possibly could.'
---