Skip to main content
What is The MIMA Great Create?
You are invited to submit a creative piece, developed solely for this competition, that represents a book of your choice, to be in with the chance of winning £500 of Amazon vouchers, the opportunity to have your work featured in a special pop-up exhibition in MIMA gallery, and a number of other exciting prizes.
Comic
A cartoon strip that encapsulates a character or scene within the book
Music
A scene enacted from the book encapsulated in music
Video
A scene enacted from the book encapsulated on film
Model
A model of an item or scene of significance from the book
Artwork
A drawing or painting that encapsulates a character or scene within the book
Photograph
A photograph that encapsulates a character or scene from within the book
Fashion
A fashion item that represents what you think one of the characters might wear
Design
An illustration that encapsulates a character or scene within the book
Who can enter?
We welcome entries from anyone aged 16 and over.
You may enter as an individual or a group, but there must only be one piece for each entry.
Prizes
1st prize
£500 Amazon vouchers
2nd prize
£250 Amazon vouchers
3rd prize
£100 Amazon vouchers
Winning entries and a selection of shortlisted entries will be showcased in a pop-up exhibition in MIMA gallery.
Looking back
Our first The MIMA Great Create competition finals in the MIMA gallery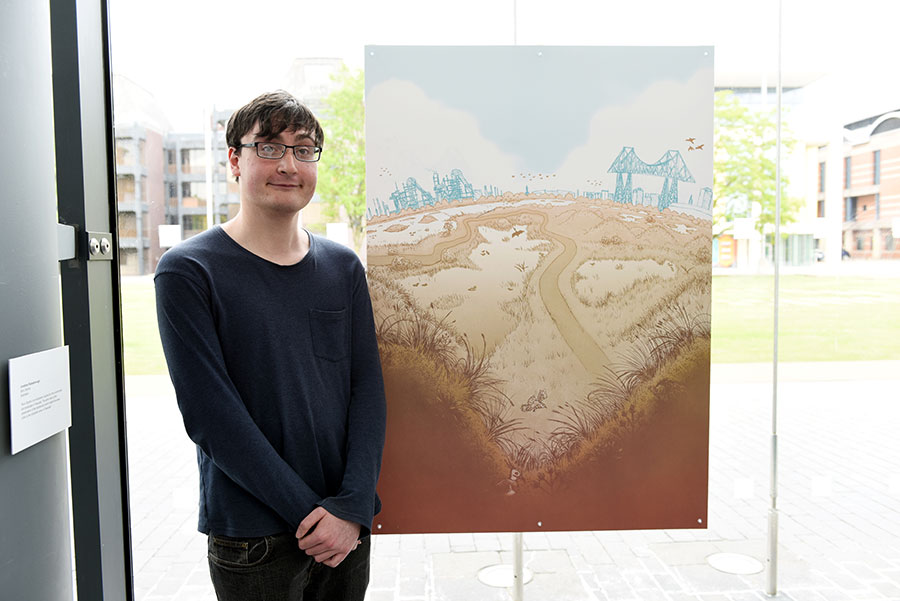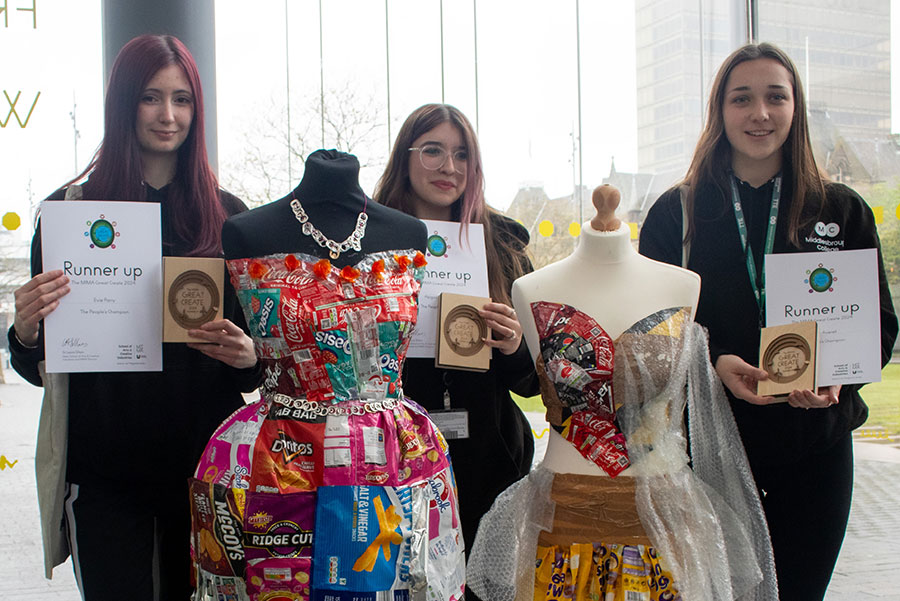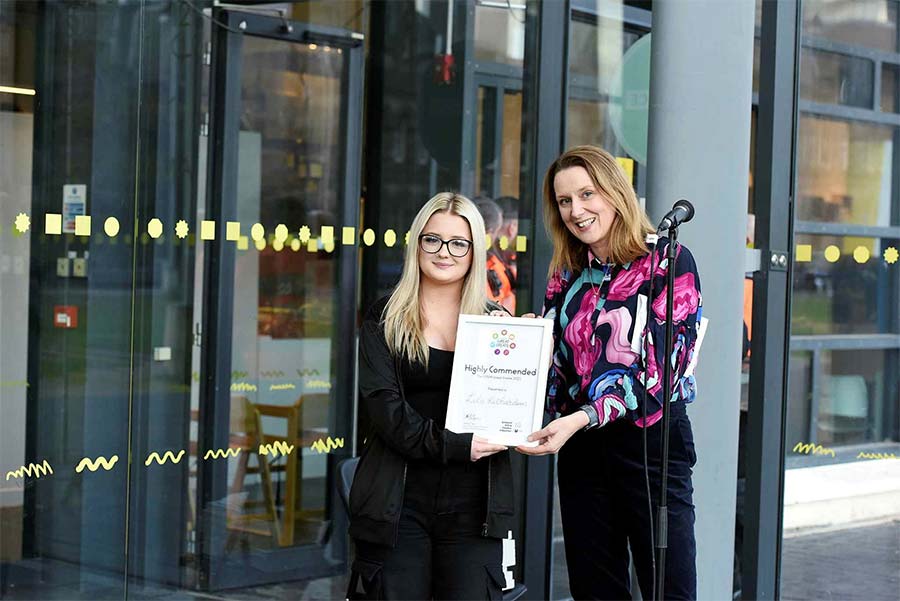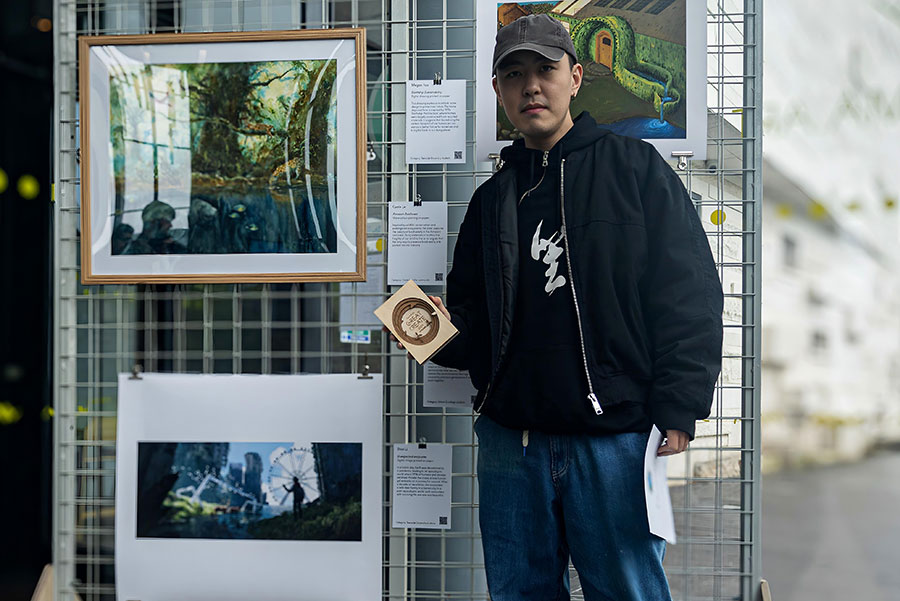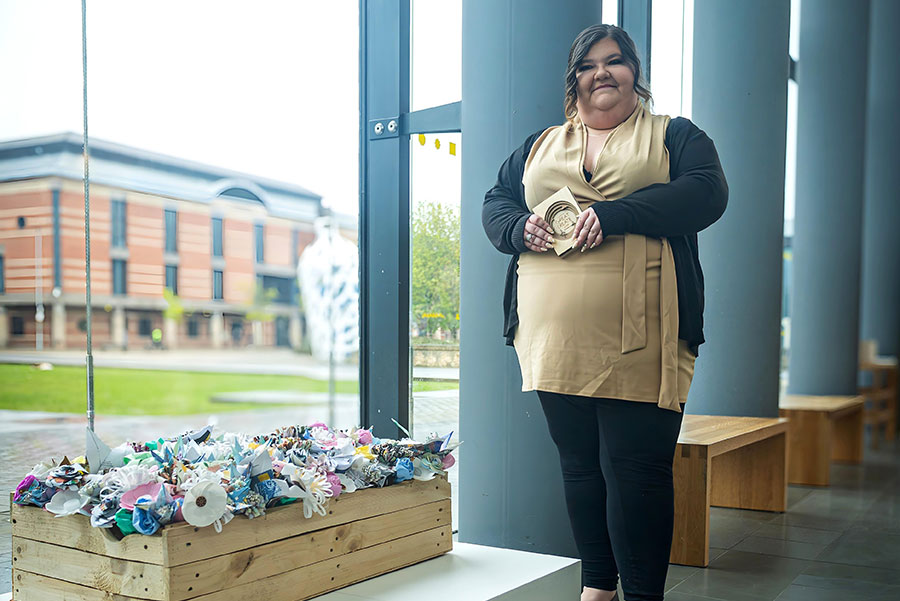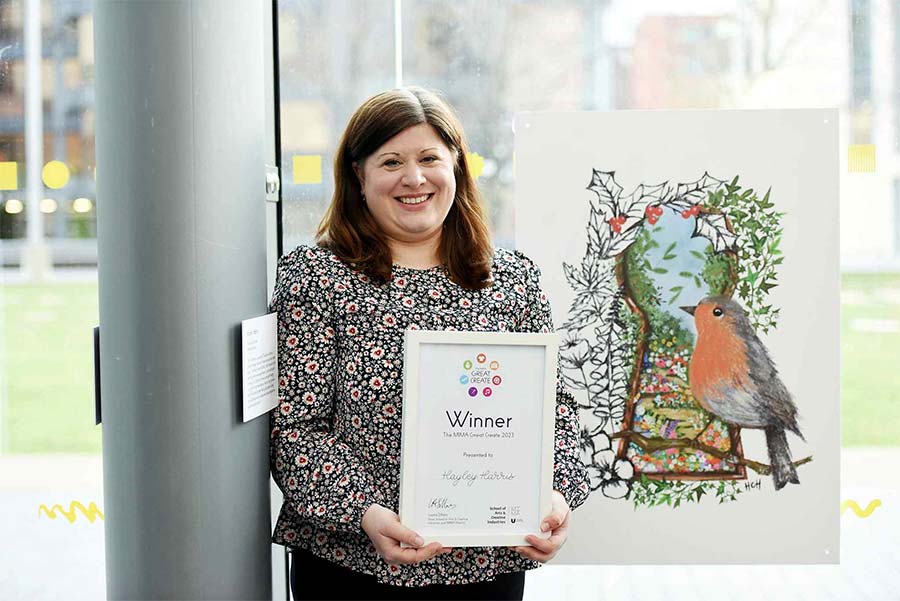 Judges
We are delighted to welcome a panel of experts to help us decide on our worthy winners. They include: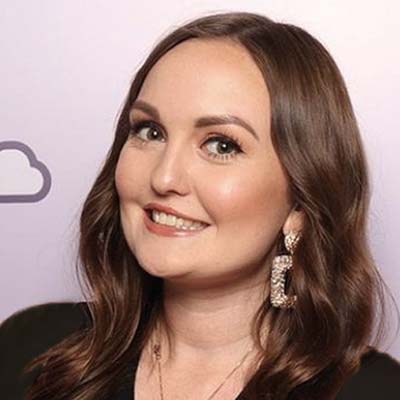 Alex Kerman
Senior Marketing Manager, Adobe UK
Alex is a marketer at Adobe, focused on engaging with Adobe's fantastically creative student community. Adobe believes in 'Creativity For All' and Alex is thrilled to introduce tools like Creative Cloud to the next generation of superstars, whether they're aiming to be a Creative Director or a YouTube sensation.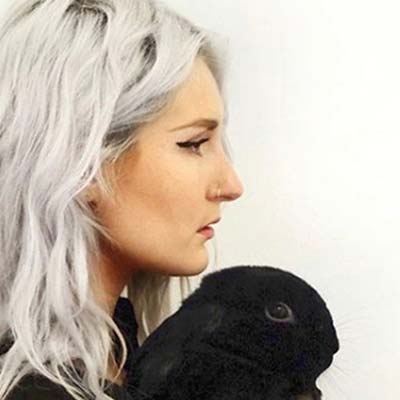 Amy Dover
Senior Lecturer, Teesside University
Amy Dover is an artist and illustrator, interested in drawing the natural world. She has travelled all over the world meeting and drawing feathered, furry and scaled friends, trekking up mountains and living in jungles. She has exhibited internationally, as well as collaborating with international animal charity organisations, galleries and clients. She is also a commercial illustrator across design, advertising and publishing.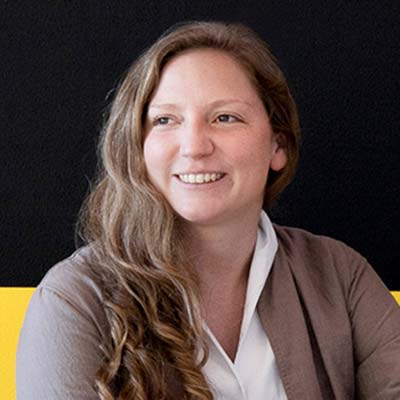 Elinor Morgan
Artistic Director, MIMA (Middlesbrough Institute of Modern Art)
Elinor is a curator and writer whose work is informed by equity, justice and environmental concerns. As Artistic Director at MIMA, she has curated residencies, exhibitions, collection projects, public and education programmes across the UK. In 2018, she co-edited The Constituent Museum, a book on how arts institutions might work differently with the public.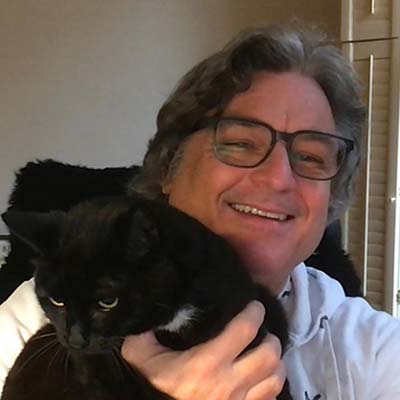 Graham Dury
Cartoonist and Co-editor, Viz
Graham Dury was born in Nottingham in 1962 and started his career as a research scientist at Leicester University. Working on drought resistance in crop plans, he was tipped to one day by the recipient of a Nobel Prize, possibly two. However, he threw it all away in 1987 in order to draw cartoons and write features for Viz comics. He lives in Whitley Bay, has four cats, three children, two greenhouses and one wife.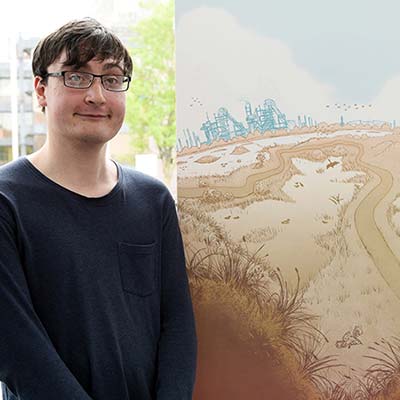 Jonathan Raiseborough
The MIMA Great Create winner 2022
Jonathan is our reigning champion having won last year's competition with their illustration titled Boro Skyline. Since graduating from Teesside University, Jonathan has been working in the industry illustrating a children's book for Zizus Day Care in Middlesbrough.
2022 winner
Jonathan Raiseborough was announced as winner of the inaugural The MIMA Great Create competition in May 2022 with his beautiful illustration, Boro Skyline. Find out more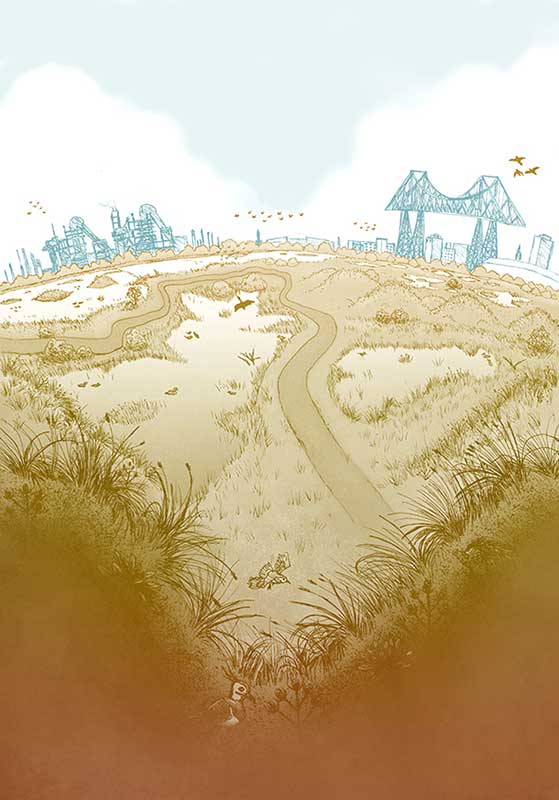 The MIMA Great Create Days
Groups of students can come along to bespoke Great Create days when they can visit our facilities and take part in activities to support the development of their entry.
Want to learn more about undergraduate study at Teesside University?. Then come along to one of our open days.
Terms and conditions
Complete the registration form and then send your entry (an image or media file) along with a 100 word description to thegreatcreate@tees.ac.uk.
Provide the full name of the person or group who created the entry as the as copyright owner(s).
Provide the location, date and time the entry was created.
Provide a telephone number for the entrant or group so we can get back to you if we have any further questions.
Provide any other details about the image or media file that may be useful for us to know.
Confirm that by submitting an entry, you do so in accordance with the terms and conditions of The MIMA Great Create competition.
Confirm that the copyright holder(s) gives permission for the School of Arts & Creative Industries to use their asset across all its outputs.
Only one entry per individual or group.
Minimum age for entry is 16 years old.
The deadline for entries is 30 January 2023
File sizes must be no larger than 1MB - for larger files please send through WeTransfer.
The competition organisers reserve the right to move any entry into a different category if they feel it is more appropriate.
In contributing to The MIMA Great Create, entrants agree to grant Teesside University a royalty-free, non-exclusive licence to publish and otherwise use the material in any way that we want, and in any media worldwide.
Entrants still own the copyright to everything they contribute to The MIMA Great Create and if their image or media file is accepted, we will publish their name alongside.
The School of Arts & Creative Industries cannot guarantee that all images or media files will be used and we reserve the right to edit entrants comments.
At no time should entrants endanger themselves or others, take any unnecessary risks or infringe any laws while collecting any kind of media
Entrants are encouraged to consider online risks when creating their submission and should not share anything that they wouldn't want the wider public to know about such as a home address or other specific location or private thoughts or feelings.
You may not enter the competition if you are an employee of the University
Go to top menu