Commemorative plans for Holocaust Memorial Day
Teesside University is set to commemorate Holocaust Memorial Day (HMD) with a bespoke programme of talks, seminars, exhibitions and screenings.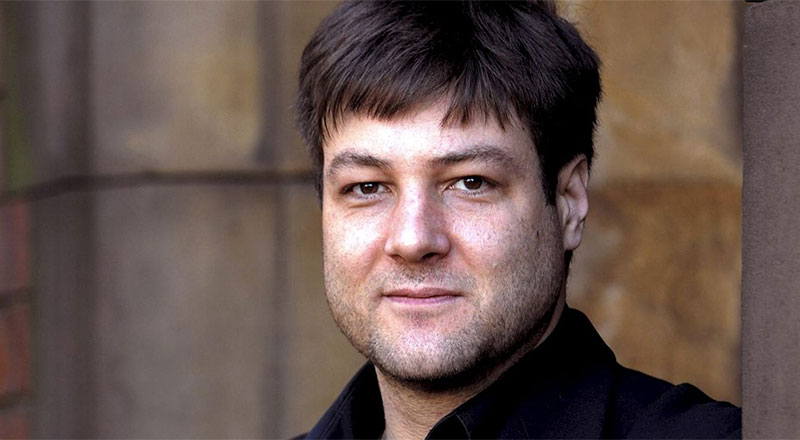 Under this year's national theme, 'Don't Stand By', Teesside's HMD commemoration event brings together staff, students and the local community to listen to both guest speakers and student presentations around the theme of 'bystanders'. As in previous years, a key aim is to reflect upon the so-called 'Final Solution' against European Jews, as well as other groups targeted for genocide during World War Two and since 1945.
Hosted by the University's Centre for Fascist, Anti-fascist and Post-fascist Studies (CFAPS), in partnership with Middlesbrough Council, HMD will take place on 27 January, once again coinciding with the anniversary of the liberation of Auschwitz-Birkenau.
Events will focus upon the contemporary relevance of the Holocaust and subsequent genocides, as well as to revisit each individual's responsibility to speak out against hate crimes, racial prejudice and incitement to ethnic violence.
There will be nationally-recognised speakers and presentations from young people who have recently visited Holocaust sites in Poland.
In addition, there will be a photographic archive in the University's Constantine Gallery, provided by Chris Webb, a leading expert on the Holocaust and UK Director of the Holocaust Historical Society. There will also be a screening of Holocaust films and survivors' testimonies, preceded by a commemorative service taking place from 12.00pm to 1.00pm.
All events for Holocaust Memorial Day are free, though booking is required to ensure a place.
Professor Matthew Feldman, Co-director of CFAPS and a leading specialist on the far-right and hate crimes, said: 'It is extremely important that we remember and reflect upon the atrocities during the Holocaust, and all play our part to safeguard the memories of the past for future generations.
'With extremists around the world seemingly intent on causing acts of targeted violence against innocent members of society, it is vital that our community is united. For me, the theme of 'Don't Stand By' is particularly poignant.
'This year, we have some really eminent speakers who will provide new insights into topics related to the Holocaust – from perpetrators like the Gestapo to saviours who did not stand by, like Oskar Schindler. As a University, we are extremely proud to play our part in commemorating this day, as we have done for several consecutive years. We especially welcome members of the Tees Valley to join us.'
---
In the News
Holocaust Memorial Day
ITV Tyne Tees news, 26/01/2016; Evening Gazette, 02/02/2015; Express North, 02/02/2016
Jill Morgan, Dean of School of Arts & Media, and History student, Sam Druce talk at the Holocaust Memorial day.
---
Holocaust Memorial Day
BBC Radio Tiees, 27/01/2016
Professor Matthew Feldman talks about Holocaust Memorial Day.
---
Uni's Holocaust Memorial Day
Evening Gazette, 07/01/2016; Evening Gazette, 20/01/2016; Love Middlesbrough, 22/1/2016; Evening Gazette, 23/01/2016; BBC Radio Tees, 24/01/2016
Teesside University is set to commemorate Holocaust Memorial Day with a bespoke programme of talks, seminars, exhibitions and screenings under this year's national theme, Don't Stand By.