Collaborative project will help patients to self-manage back pain
Experts at Teesside University are part of a ground-breaking healthcare project designed to help people with back pain manage their own condition.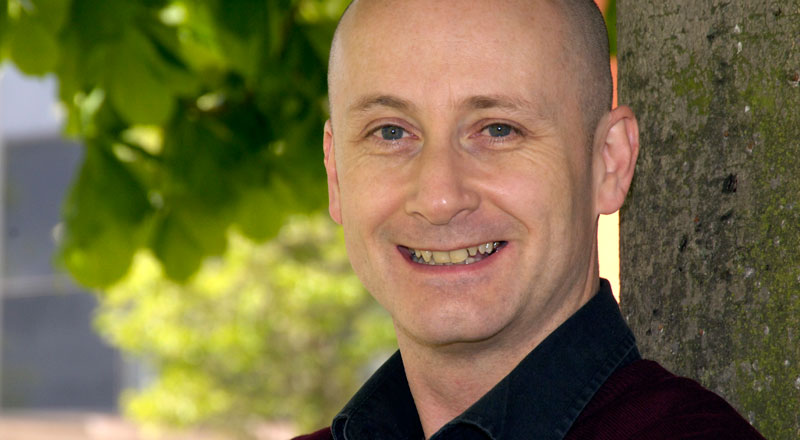 The North of England Regional Back Pain Programme is a collaborative initiative which could have a major positive impact – both in terms of health treatment and finances and resources.
Most people suffer from back pain at some stage of their lives and the programme has drawn up seven golden rules to allow people to self-manage their condition, rather than seeing a consultant or GP. The rules include advice such as keep moving, avoid bed rest during the day, stay active and don't be afraid to take simple painkillers.
In addition, an app has been devised, allowing participants to give regular feedback and updates about their condition.
Professor Denis Martin, from Teesside University's School of Health & Social Care, has been involved in the evaluation of the project.
He said: 'The programme is all about encouraging people to stay positive – keep moving and the back pain will subside in time. Most back pain will start to fade within two weeks and will settle in six weeks. X-rays, scans or treatment are not usually needed.
'We are working to ensure that people with back pain get to the right person, in the right place, at the right time.'
The North of England Regional Back Pain Programme is a three-year project which has received half a million pounds of funding to try and streamline care for people with back pain in the North East and North Yorkshire region. The team at Teesside are currently analysing data from over 6,000 participants from South Tees to assess the performance of the scheme with a view to rolling it out nationally.
The programme is all about encouraging people to stay positive
The programme is a multi-agency initiative, involving Darlington CCG, South Tees Hospitals NHS Foundation Trust and the North East Commissioning Service, with funding from The Health Foundation, the Academic Health Sciences Network North East and North Cumbria, and the Primary Care Rheumatology Research Society.
InHealthcare, a leading provider of digital health technology, developed an app for the project to take feedback directly from patients. When patients engage with the programme, they are introduced to the app which measures their response and sends them regular questions to answer about their progress and activity.
The Teesside team is Professor Sharon Hamilton, Dr Cormac Ryan, Dr Shaun Wellburn, Professor Denis Martin, and Graduate Tutor Mary-Anne Jess, who is also working on the project as part of her PhD research.
Professor Martin added: 'This is a really important programme and we are delighted to be involved.
'At the moment, when people go and visit their GP with back pain, the treatment they are recommended and the advice they receive is often quite varied.
'This programme is effectively giving people with back pain the knowledge and confidence to self-manage their condition. We believe it can have a major impact, not only on preventing unnecessary disability, but on making effective use of the health care resources which are available.'
Find out more about the North of England Regional Back Pain Programme
---