Degree studies help Jemma to develop her creative skills
Creative graduate Jemma Ferguson-Gale is putting her multimedia skills to good use in her new role with a major hair and beauty brand.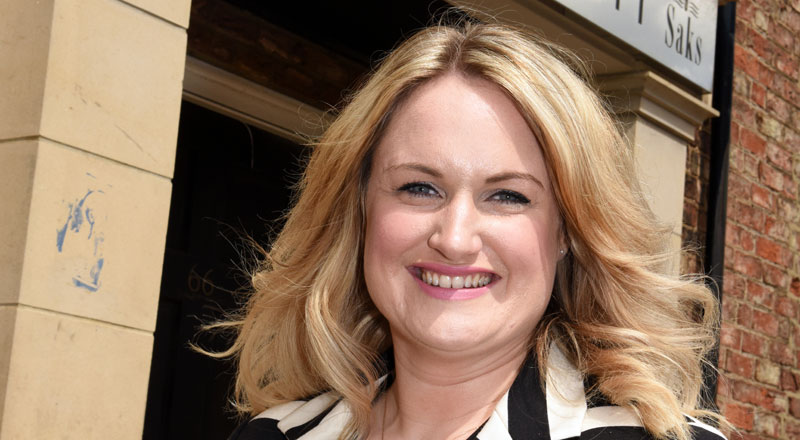 The BA (Hons) Multimedia Journalism graduate from Richmond, North Yorkshire, is working as a marketing executive with Saks UK.
Jemma, 33, who returned to education as a mature student, said: 'I was completely daunted by the idea of returning to full-time study after so long, but the lecturers were reassuring. I chose Teesside as it is local and as a parent of two children it was important to study close to home.
'Before deciding to switch career I was working as a customer services manager with Saks. I was in a fantastic job, but I wanted to use more of my creative skills. Journalism seemed perfect as I enjoy writing and meeting people and I have a passion for magazines.
'My experiences at Teesside University have been completely life changing. I have had opportunities to work with a national magazine in London, for glossy magazines and PR companies in the North East and did work experience with the University's communications team.
'I have had lots of articles published and I have met students and lecturers who I am sure will be friends for life. My degree has enabled me to return to Saks and move into the marketing department which was an area I'd always admired.
My experiences at Teesside University have been completely life changing
Jemma added: 'Studying pushed me out of my comfort zone and made me realise how much I love learning and how important it is to continue developing at every opportunity.
'I enjoyed networking with amazing people and I feel as though I am part of a community in the media industry. Seeing my work published in magazines has been a dream come true.
'The course definitely prepared me for my career. When I started out I knew I loved magazines and social media, but I wasn't sure what I wanted to do.'
Jemma said a big part of the degree involved work experience, which helped her to realise that her passion was in marketing, magazines and public relations.
She added: 'I have secured an amazing job. Saks is a huge brand and I am excited as it is a dream opportunity. I know that my degree enabled me to secure the role.'
---
---