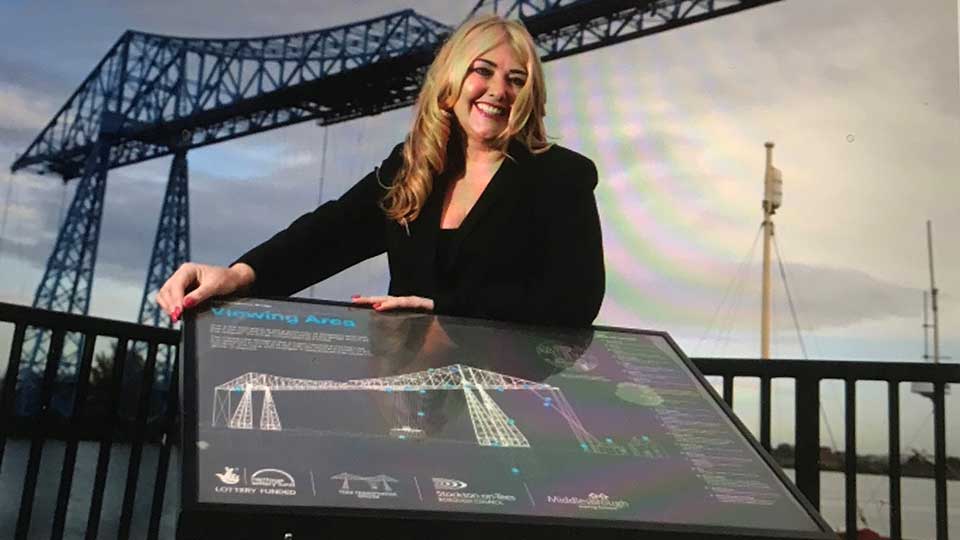 What success means to me
Success to me has never been about money or material things. It's been about following my heart, retaining my (slightly off-kilter!) personality and having a career I love.
I couldn't think of anything worse than spending eight hours a day resenting your job.
Success is also about being self-sufficient, which is hugely important to a single mum like me.
After a shattering divorce I vowed that I would bring my two children up without ever having to rely on anyone else - something I've done and something of which I'm immensely proud. Even though there were times when I was exhausted from deadlines and lack of sleep, I wasn't going to give up because there was always someone ready and itching to jump into my shoes!
It's been a long road from Middlesbrough to National magazine and TV work in London and back full circle to working on home ground - and boy, have there been challenges along the way!
Take the careers officer who told me at 16 that I'd never be a writer because I was a woman, because I was working class, because I was a Teessider, because I didn't get the grades to go to University.
I knew I had talent if not the academic nous and so did Bill Perfitt, my first mentor who took a chance on me as a trainee reporter at ICI Wilton.
Talking my way into a magazine job in London and going to journalism college part-time proved that where there is a will, there is a way.
I worked (and played!) very hard and was lucky enough to meet some influential people who gave me a leg up along the way. I've never forgotten and always tried to repay their kindness.
Moving back to Teesside recently has brought my career full circle and was a case of: you don't ask, you don't get. As our lovely designer Sarah Carlton says - 'shy bairns get nowt!'
As life imploded in the South I reached out to Dave Allan, an old friend who offered me a job of editing Tees Life magazine. I will be eternally grateful to Dave and his business partner Martin Walker for their belief in me.
Though my job has had to pivot due to Covid, I still find such satisfaction in writing for Tees Business and Love Middlesbrough magazines and organising our amazing Tees Businesswomen and Tees Tech events. Whether its interviewing the great and good of Teesside, organising photo shoots or arranging food and entertainment for our awards evenings, there's never a dull day!
Since relocating 18 months ago I continue to be amazed by our region, by the incredibly talented team at Resolution Publishing and of course by the remarkable women who have taken me under their wing and who buoy me up with their support. Their names are too many to mention - but Ann Stonehouse for her weekly check-ins, Jane Turner for her inspiration and Lou and Chloe at Wander Films for their solidarity and infectious enthusiasm.
Which brings me to something I believe passionately in: no matter who you meet along life's journey - treat people well, leave an impression and do your very best by them. Kindness, a word of encouragement, a show of support - these things cost nothing and pay dividends.
My inspirational message
Stay positive, stay focused, believe in yourself and never change who you are just to cut corners or fit in. Talent will out - even if it takes time. There needs to be people to break the mould - let that be you!