Graphic Shakespeare competition
Artists, animators, illustrators and designers are being invited to get their creative juices flowing for an international competition in which they are asked to interpret the work of William Shakespeare visually.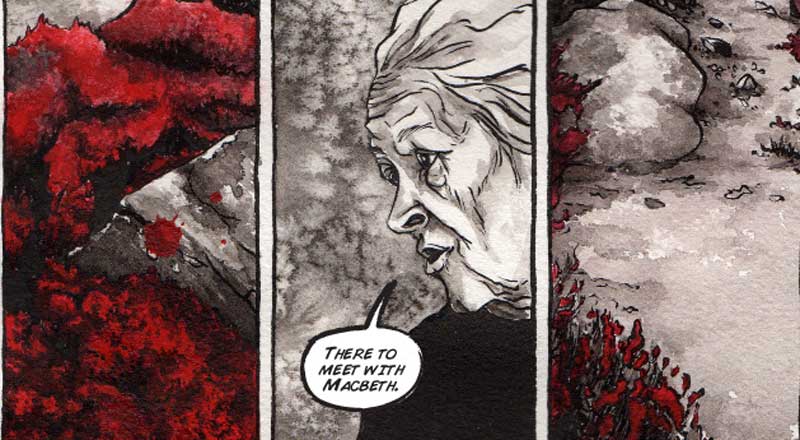 Graphic Shakespeare is being run in partnership between Teesside University and the University of Tsukuba, in Japan.
It invites participants to submit their adaptations of Shakespeare - both faithful and reworked for the 21st Century - through words and images together, be that a comic, illustration or something entirely new.
Graphic Shakespeare debuted in 2016, alongside 'Shakespeare: The Next 400 Years', Teesside University's Elsinore-based conference organised by Ronan Patterson, Head of Performing Arts.
It attracted over 100 entries from around the world and was won by Glasgow-based creator Letty Wilson and Philadelphia-born artist Kathryn Briggs.
The judging panel includes Fionnuala Doran, Programme Leader for Teesside University's BA (Hons) Comics, Graphic Novels and Sequential Art and Paul Gravett, curator of the British Library's Comics Unmasked and author of '1,001 Comics You Must Read Before You Die'.
Graphic Shakespeare is open to creators of all ages, and to amateur and professional artists alike. Entries can be between one and eight pages and the scene or play adapted must be specified.
The deadline for entries is 31 December 2017 and they should be submitted digitally to graphicshakespearecompetition@gmail.com. Further details can also be found by emailing graphicshakespearecompetition@gmail.com, or visiting graphicshakespeare.tumblr.com/.
---
Course details
---