Home ›
Awarding our graphic designers
Awarding our graphic designers
Continuing our year-on-year success in the awards, 2017 saw another two graphic design students gaining accreditation in the International Society of Typographic Designers (ISTD) student awards.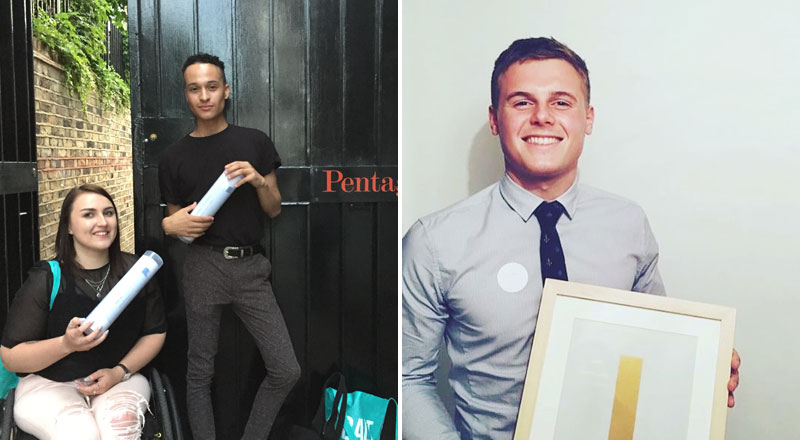 ISTD celebrates the work of the very best typographers globally, and we were pleased that Beth Peek and Ben Eli were awarded a merit and a commendation respectively – the top two awards that can be given, with only a handful of people awarded the latter. Beth and Ben received their awards at the offices of world renowned design agency, Pentagram in London.
More success as graphic design student, Joe Pickles was awarded a commendation for his Cornetto Pairs campaign in the YCN Student Awards 2017.
The campaign was designed to assist love-struck individuals in 'breaking the ice' through real-life scenarios, rather than socialising through digital media (see more at A www.joe-pickles.com).
The YCN Student Awards exist to stimulate, elevate and celebrate the freshest creative thinking around the world. Well done to them all.
---