Animex festival celebrates its 20th anniversary
Stars from the animation and games worlds have descended on Teesside University over the past two decades for the annual Animex Festival, which this year celebrates its 20th anniversary.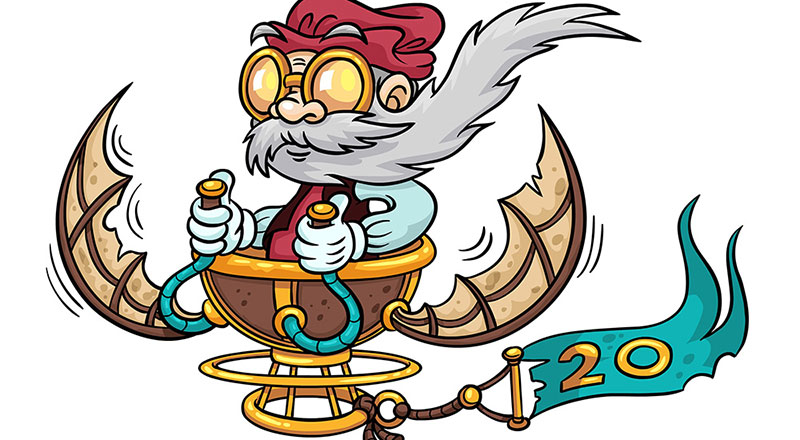 As it marks its 20th anniversary, this year's Animex global line-up remains as diverse as ever, ranging from Disney animators, to the creators of the latest Marvel Spider-Man game.
Animex will also welcome Kaya Jabar, who worked on season seven of Game of Thrones and will talk about her work bringing to life a fire-breathing dragon. Behind the scenes insight will be also be shared by Walt Disney Animation Studios layout artist Lindsey St Pierre, who most recently worked on Ralph Breaks the Internet.
Also talking about their latest projects will be Chiara Antelmi, who recently worked on Tim Burton's Dumbo and is now working on upcoming Disney titles The One and Only Ivan and Maleficent: Mistress of Evil.
The full line-up of guests will help Teesside University celebrate twenty years of Animex from Monday 13 May to Friday 17 May.
Between them, the speakers at this year's event have worked on a variety of animation and special effects projects in cinema and games, including:
· Industrial Light & Magic visual effects supervisor Julian Foddy who worked on Solo: A Star Wars Story
· Sony Pictures Imageworks animation supervisor Josh Beveridge who worked on Spiderman: Into the Spider-Verse
· Pixar technical director Krzysztof Rost, who worked on Incredibles 2
· Santa Monica Studios environment artist Melissa Smith who worked on the reimagined God of War
· Insomniac Games director of animation Bobby Coddington who was involved in the hit PS4 game Marvel's Spider-Man.
Teesside University graduates who have gone on to work in the industry will also return for Animex to talk about how they have made their mark in animation, games and visual effects.
Events taking place during Animex include:
· Animex Game - the two-day programme includes a behind the scenes look at recent and highly anticipated titles, as well as top tips from some of the games industry's shining stars.
· Animex AVFX - a two-day programme of talks from world class animation and VFX studios, packed with expert insight into the year's major releases and the lowdown on the projects that are grabbing the headlines.
· Animex Screen and Awards - an international competition for student animations, showcasing some of the best student animated films from across the globe. Animations will screen free of charge at local venues.
It offers an opportunity to meet industry experts, get behind the scenes insight and enables students to take advantage of valuable networking opportunities as they prepare to enter the industry themselves
· Animex Exhibition - held in the run-up to festival week and during Animex. It offers a chance to view exciting pre and post-production artwork and individual projects by artists and designers in the field of animation and games.
· Animexperience - involving local primary school children, giving them an exciting introduction to creating stop-motion animations. The children's animations are screened at a special red carpet premiere event during festival week where they are awarded certificates by special guests.
· Animex AVFX and Players' Lounge - open to students, professionals and avid gamers, these events provide opportunities to network with like-minded people, make contacts and get great advice from industry figures. Both are free to Animex pass holders.
Also taking place will be Animex workshops, which will offer a rare opportunity to meet and learn from highly respected professionals in the animation and games industries. Tickets holders will also be able to take advantage of a portfolio review, as part of the event's 20th birthday celebrations.
Tim Brunton, Animex Project Manager, said: 'We have invited Teesside University graduates who are successfully working in the industry to offer one-to-one feedback and advice to students on their portfolios and how to make the break in to industry.'
He added: 'Animex was founded in 2000 with the aim of creating a world-class festival which would draw some of the games and animation industries' brightest lights and future stars together to share their knowledge.
'The festival has grown bigger and better each year, while continuing to promote an ethos of collaboration and sharing. It offers an opportunity to meet industry experts, get behind the scenes insight and enables students to take advantage of valuable networking opportunities as they prepare to enter the industry themselves.'
Also taking place during Animex is the University's annual ExpoTees showcase event, where employers can find out more about the work of final year students from the School of Computing & Digital Technologies.
Find out more about Animex and book tickets.
---