Illness no barrier to student's success
A debilitating illness has not prevented a psychology graduate from achieving her long-term dream of a University degree.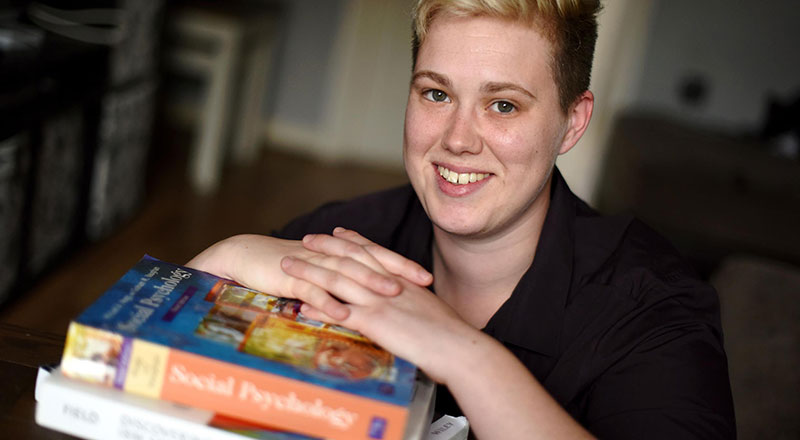 Laura Kane will be giving the valedictory speech at her graduation ceremony today at Teesside University when she receives her Bsc (Hons) Psychology.
The achievement marks a milestone which has been almost a decade in the making for the 27-year-old Billingham resident who suffers from rheumatoid arthritis and osteoarthritis.
Laura originally planned to go to University when she was 18, but her plans were disrupted when, in the same year, she received her diagnosis.
However, this did not thwart her ambitions and she now plans to go on to further academic success by researching a PhD.
'I chose to go to Teesside University as it was my local University and, because of my illness, it was important that I had a strong support network around me,' said Laura.
'The University was fantastic in helping me and giving me the support I needed.
'I had a lot of problems with my health throughout my degree and as a result it took me about four or five years to complete it, but the University always stuck by me. The staff really went out of their way to meet my needs.'
The University was fantastic in helping me and giving me the support I needed
Laura will be joined at graduation by her partner, her parents and her sister.
'It's been a long journey, but totally worth it,' she said. 'I've learned so much and there's been some fantastic achievements along the way.
'Being asked to make the valedictory speech was amazing and also being accepted onto my Masters. I also managed to score 95 percent for two of my modules which I was delighted with.
'The degree gave me something to focus on to throughout the problems with my health.'
Laura now plans to go on to postgraduate study at the University. She is hoping to complete a PhD which will build upon research she carried out as part of her undergraduate dissertation examining the different factors which affect healthcare professionals' attitudes to dementia.
'I loved the research aspect of my course. I really like to have my intellect stimulated and challenged,' she said. 'Ultimately I really want to carry on working in this field so I'm really looking forward to continuing my studies.'
---