Photographic exhibition celebrates charity's work in Cambodia
A photographic exhibition is celebrating the work of a charity which has worked with student nurses volunteering in Cambodian hospitals.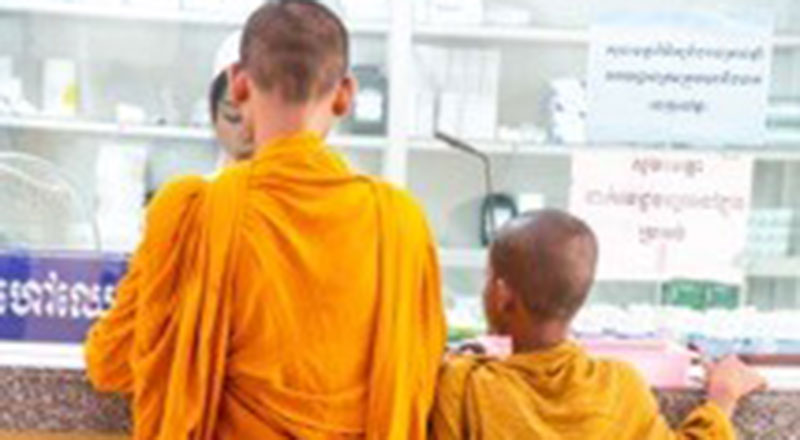 The exhibition features photographs by Newcastle-based clinical psychologist Dr Amy Izycky, who travelled to Cambodia with the Transform Healthcare Cambodia charity.
The charity regularly sends teams of healthcare professions to Cambodia, with Teesside University students and staff having taken part in many organised trips.
Graham Jones, Senior Lecturer in Teesside University's School of Health & Life Sciences, who is also a director of the charity, said: 'I am incredibly proud of the work done by the university and North Tees and Hartlepool NHS Foundation Trust which made this all happen.
'The first clinical team went to Battambang Provincial Referral Hospital in November 2014 and we have just sent our twelfth clinical team to continue teaching and sharing practice with our Khmer colleagues.
'Last summer the charity sent its fourth team of second year student nurses from Teesside University to Cambodia. The trip is popular with students who describe it as life-changing and there is no doubt an experience such as this enhances their practice.'
He added: 'Students and health professionals benefit enormously and the charity continues to go from strength to strength.
'This exhibition showcases Amy's amazing work and is also a celebration of Transform Healthcare Cambodia and how far it has come in 10 years.'
Amy said: 'I am delighted to be staging this exhibition in Stockton because Transform Healthcare Cambodia's roots are in Teesside. I had been to Cambodia previously, but It was a privilege to go out again with the charity to work and document healthcare to increase awareness.
'I hope the exhibition gives people a flavour of Khmer people and culture. The country is rebuilding itself after the civil war and managing the fallout from trauma. The photographs are designed to reflect some of the religious, cultural and geographical aspects which affect how healthcare is provided.'
The exhibition is free and can be seen at ARC in Stockton until Friday 24 April. Find out more.
---