New scholarship announced for female, Black, ethnic minority and disadvantaged students
Teesside University has teamed up Creative Assembly, the UK's largest games developer, to offer a brand-new scholarship which will help support under-represented groups to make their mark in the games industry.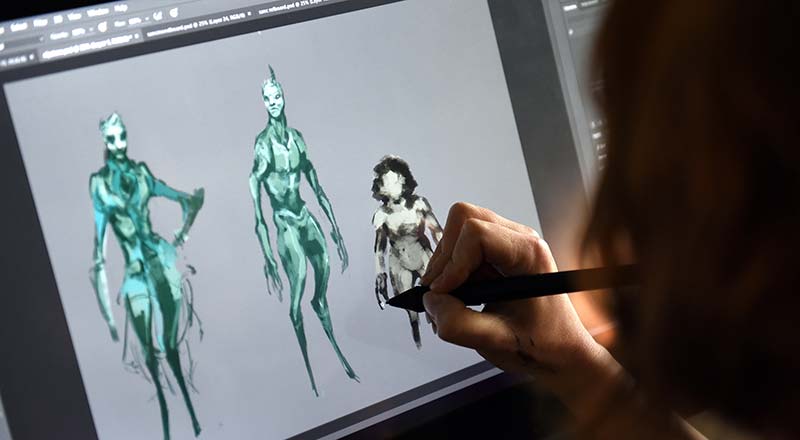 The new Creative Assembly Legacy Scholarship provides financial support and expert mentorship throughout the successful students' time at Teesside University.
The scholarship is specifically open to underrepresented or disadvantaged individuals to address existing cultural and socio-economical barriers which may limit their chances of success.
Those who are interested in studying on the Games Design degree at Teesside University can apply if they meet the following eligibility criteria; a household income below £25,000 a year and/or identifies as female and/or Black ethnic minority. Two scholarships are available for £9,000 each.
Emma Smith, Head of Talent at Creative Assembly said; "We want to contribute to long-lasting change in the games industry; to bring more diverse voices into development teams and boardrooms. Our award-winning education work benefits students across the lifespan of their studies and this scholarship represents the next step at giving potentially disadvantaged students a real chance to fulfil their potential.
"Social mobility and diversity are so interwoven that we need to look at a range of factors that act as barriers to higher education, and therefore potential industry careers. We believe that careers in the games industry should be accessible to everyone no matter socio-economic status, gender or ethnicity."
Teesside University enjoys an excellent reputation in the field of computer games with courses covering all aspects of games development, ranging from the highly creative area of concept art to the technical discipline of games programming. Last year the University signed an official Memorandum of Understanding with Creative Assembly as part of a joint venture to engage in partnership working and provide additional opportunities to students and graduates.
There should be no barriers to a career in the games industry and we are looking forward to helping students from under-represented groups reach their ambitions.
Siobhan Fenton, Associate Dean (Enterprise and Business Engagement) in Teesside University's School of Computing, Engineering & Digital Technologies, said: "Creative Assembly has been involved with several modules on our computer games degrees this year providing feedback sessions and specialist industry talks which have been greatly received by our students.
"One of our joint aims was to explore ways to encourage more under-represented groups into the games industry and to have this scholarship available is a fantastic endorsement of our commitment to widening participation. There should be no barriers to a career in the games industry and we are looking forward to helping students from under-represented groups reach their ambitions."
In addition to the scholarship programme, the successful students will receive mentorship, technical and soft skills guidance directly from Creative Assembly's developers. Applications for the Creative Assembly Legacy Scholarship are currently open. Each applicant is considered by a panel at Teesside University.
Creative Assembly won the GamesIndustry.biz award for Best Education Programme for the second year in a row in 2020 for their work to break down existing educational barriers within the games industry. This scholarship programme represents an extension of that work.
---