Prestigious science festival hears from Teesside academic
A Teesside University academic has provided an online lecture as part of a science festival organised by one of the world's most prestigious science academies.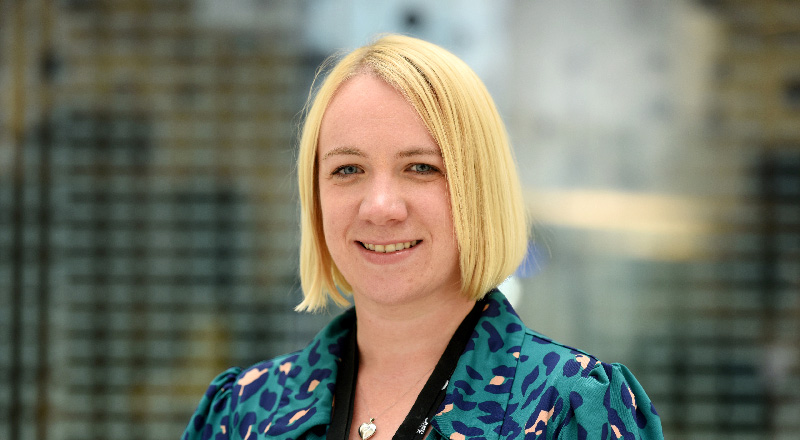 Dr Caroline Orr, a researcher at the University's National Horizons Centre, delivered a 'lightning lecture' as part of the Royal Society's Summer Science 2021 digital showcase.
Together with Professor James Chong from the University of York, Dr Orr explained how microbes can turn rubbish into riches by using anaerobic digestion to create biogas energy.
The pair talked about how a greater understanding of microbes can help us to maximise the efficiency of anaerobic digestion and, in turn, produce a clean and renewable energy source.
The Royal Society is the world's oldest scientific academy, dedicated to promoting excellence in science and counts many of the world's most eminent scientists among its members.
Its Summer Science exhibition has been in operation for more than three decades, and ordinarily would welcome thousands of visitors to the Royal Society building in central London. However, because of ongoing COVID-19 restrictions the Summer Science Exhibition ran an online programme of content showcasing some the leading science in the UK.
Dr Orr said: "The Royal Society summer science exhibition is one of the landmark events in the UK academic calendar and therefore, to be able to take part in it was a huge honour.
"It was a fantastic opportunity to showcase some of the ground-breaking research we are undertaking.
"Microorganisms form such an integral part of our lives and a greater understanding of them can lead to real impact in areas such as developing clean energy."
Dr Orr's research was undertaken as part of a THYME (Teesside, Hull and York - Mobilising Bioeconomy Knowledge Exchange) project with Northumbrian Water and the University of York.
THYME is a collaboration between the Universities of Teesside, Hull and York to boost the bioeconomy across Yorkshire, the Humber region and Tees Valley and is funded by the Research England Connecting Capability Fund.
For more information on Teesside University's £22.3million National Horizons Centre, a UK centre of excellence for the bioscience industry visit www.tees.ac.uk/nhc.
To view Dr Orr and Professor Chong's Royal Society lecture visit https://royalsociety.org/science-events-and-lectures/2021/07/what-a-waste/.
---