Jack's inspiration for engineering career path
Project engineer Jack Exley was inspired to pursue a career in engineering by his grandad's work on oil rigs offshore.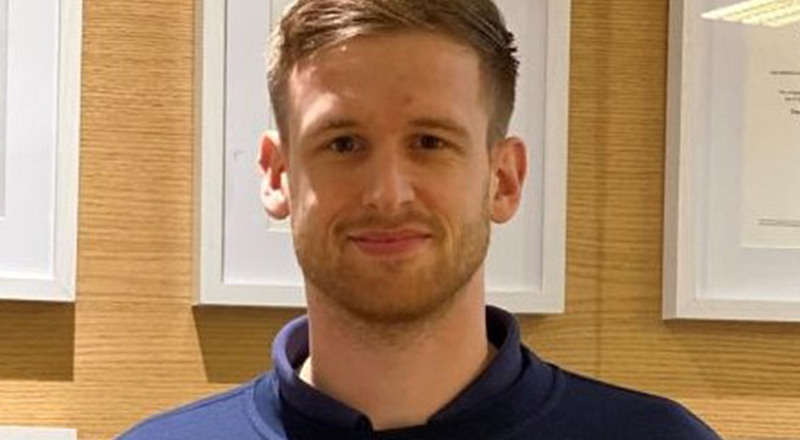 He graduates from the MSc Mechanical Engineering, having previously completed from the BEng (Hons) Mechanical Engineering at Teesside University.
Jack, 27, from Redcar, said: "I have always been interested in engineering, especially with my grandad working in the oil and gas sector on the oil rigs. I chose engineering as a subject in secondary school for my options and naturally progressed through the various levels of education.
"I've always been interested in analysing how things work, designing things and problem solving."
Jack currently works as project engineer for Sabre Rail, in a role which combines design engineering, production and manufacturing engineering and project management.
He said: "The company I work for overhaul, design and manufacture railway brake and suspension systems for railway freight and passenger trains. My job allows me to encounter all aspects of engineering and every day is different. It can range from designing components, providing production support, training staff and introduction of new production, to name a few tasks."
The University massively helped me with my chosen career
Jack said: "I knew that Teesside University was a good university for engineering, so it was a simple decision to choose Teesside when it's located on my doorstep rather than moving away.
"The University massively helped me with my chosen career through completion of the sandwich degree. The company I did my placement year with hired me straight after my bachelors and allowed me to go and do my MSc.
"Without the University's help, I wouldn't have had the opportunities which have massively elevated my career and future prospects. "The University facilities are really great. From the library, the labs and workshops in the engineering buildings or the computer labs in the Stephenson, there are always the facilities which allow you to maximise your work and get everything out of the course. "My degree and master's courses had a variety of modules which were all enjoyable and relevant. All of them allowed all aspects of mechanical engineering to be learned so that a foundation can be sent in different subjects, which gives an advantage in your career."
---