Passion for policing opens doors for Paige
Paige Zima won Channel 4's SAS: Who Dares Wins, scaled Ben Nevis and launched a business all while completing her studies, and is now moving onto her next challenge as she graduates from the class of 2022.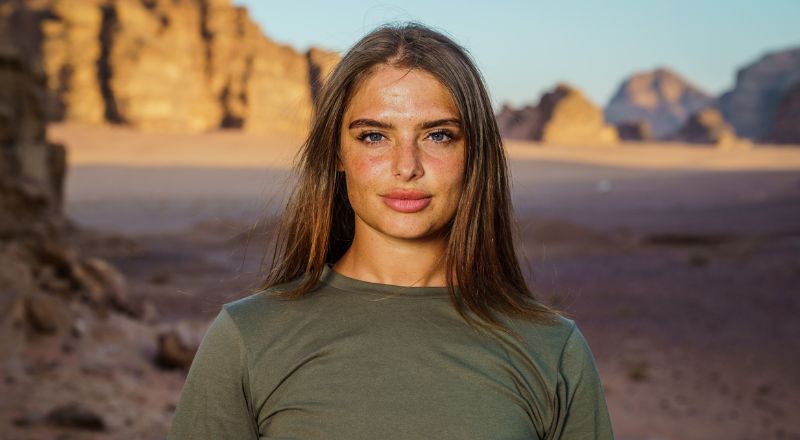 A desire to push herself brought Paige to the BSc (Hons) Forensic Science course in Teesside University's School of Health & Life Sciences, where she developed a passion for policing.
Having completed her studies, Paige has set her sights on a career in law enforcement and secured a place on the Police Now national graduate training programme.
Paige, 26, from Consett, said: "I am incredibly excited to progress through the world of law enforcement.
"I have bagged myself a job within the Police Now national graduate programme to gain the qualifications I need to work at the forefront of law enforcement, building intelligence to serious and organised crime.
"I do have an exciting opportunity to join the organised and serious crime unit directly, which was my ultimate goal. I have also been offered a position in the forensics unit.
"The number of opportunities open to me after demonstrating the attributes of a law enforcement officer in SAS: Who Dares is incredible."
After losing her father to suicide in 2019, Paige was determined to overcome challenges and break down barriers to move forward in life.
I feel a great sense of achievement to say I hold a degree in forensic science. Only three years ago this seemed impossible.
She pursued her dream of studying at university to help her forge an impactful career in policing, and she is proud of how far she has come.
Paige added: "I feel a great sense of achievement to say I hold a degree in forensic science. Only three years ago this seemed impossible.
"I thoroughly enjoyed university; I can't believe I have finished my course already.
"I feel I have learnt so much during my time at Teesside University. The modules I studied created a great structure for understanding all aspects of forensics, starting with the basic scientific principles and working its way up.
"My university experience has supported me to obtain the qualifications I need to progress through my career. It opened my eyes to multiple avenues and challenged me to better myself. I feel more confident in pursuing my goals.
"I'm excited to make a difference in law enforcement and can't wait to put my education to good use."
---
In the News
THIS GIRL CAN!
Living North East, p.70, Print, 01/08/2022 A family tragedy pushed County Durham's Paige Zima to test her physical, mental and emotional resilience in the most extreme way possible.