Teesside University lecturer joins call to action in Parliament
A documentary created by academics from Teesside and York St John universities is being shown today (November 20) at a special screening in Parliament to shine a light on mental health.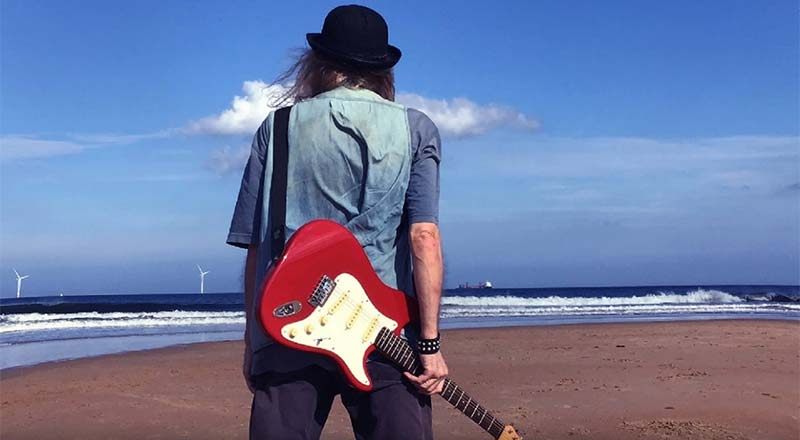 Filmed over 18 months, Pip, Pop and a Pandemic aims to encourage those in positions of power to improve health, wellbeing and financial support for vulnerable people with severe mental health illnesses and their loved ones.
The story follows two North-East couples – Ed and Catarina, and Pauline and George - whose lives have been impacted by schizophrenia.
Ed is seen navigating the challenges of living on the breadline and relying on food banks while caring for his wife, Catarina. Carer Ed said he took part in the documentary to help others in similar circumstances.
"I wanted to show the difficulties of caring for someone with a mental illness – it's 24 hours a day and you get a bit of sleep when you can. I'm grateful for the chance to tell my story, as unpaid carers don't usually get the chance to be heard," said Ed.
The documentary was created by Tracy Willits, Senior Lecturer in Media Production at York St John University alongside her colleague, Senior Lecturer Alex Crowton, and Matt Dennis, Creative Director in Film and TV Production at Teesside University's School of Arts & Creative Industries.
Matt, who edited Pip, Pop and a Pandemic, said: "Ed, Catarina, Pauline and George invited us into their lives and trusted us with their stories, and they did it all in the hope that it would help others like them to avoid the same challenges.
"The screening in Parliament is hugely important, and we hope that the audience will feel inspired to enact much-needed changes within policy."
The documentary also calls on officials to address the life expectancy gap between those with mental health illnesses and the general population, which stands at up to 20 years.
Tracy, who produced and directed the documentary, added: "Making this documentary has been a real eye-opener for me as well as for an audience.
"I will be asking MPs to listen carefully to what Pauline and Ed have to say on behalf of the millions of people with mental illnesses in this country and their carers, and to change the current system to one that truly supports the vulnerable living on the fringe of society."
Filmed during the pandemic, the documentary was submitted as evidence in the COVID-19 inquiry and has been named an official selection for the Canberra International Mental Health Film Festival 2023.
Pip, Pop and the Pandemic was shown to MPs, charities and families in Parliament on Monday 20 November.
---