Choosing a course and university
Choosing a university course can be challenging - both for you and your son or daughter.
With thousands of courses at hundreds of institutions, how do you start to help them?
The best university is the one that most suits a student's needs. Here are some key considerations for your son or daughter to think about.
Course
Which university offers the most relevant course?
What are the entry requirements?
What does the course focus on? The same subject can often have a different emphasis and content at a different university.
How will their work be assessed?
Does your son or daughter need to study a professionally accredited course for their chosen profession (like for health and social care, law, psychology).
How much does their course cost?
Open day checklist
Our open day checklist will ensure you ask the right questions.


Download our checklist (pdf - 222kb)
Location
Does your son or daughter want to live at home, near home or further away?
What type of campus would most appeal to them?
Will they enjoy the experience of a new place or the practical benefits of studying closer to home?
Have they thought about travel costs? How affordable is the area?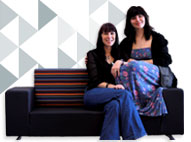 I've supported her the best way I can, encouraging her to research and be independent – it has to be her decision.
Facilities
Find out about the facilities and equipment available for their course - and the services in general, like the library and information services.
Consider work placement arrangements and the option of studying abroad.
Do the sport and leisure facilities available suit their interests?
Quality and investment
Each university is regularly assessed on its academic quality. You can find details on the Quality Assurance Agency website.
Have a look at how universities are using the income from tuition fees to improve teaching, create new facilities to support students as they learn and investing heavily in measures to help graduates secure good jobs. You can find details on the Universities UK website.
Details of student satisfaction are on the Higher Education Funding Council for England website.
Choosing a university checklist
Use our checklist to determine what is most important to you when selecting a university


Download our checklist (pdf - 224kb)
Scholarships and bursaries
Most English universities offer scholarships and bursaries to help pay for your course.
Amounts available differ - and can depend on things like your household income, where you live and your son or daughter's academic achievement.
Accommodation
Compare each university's different types of accommodation and their costs.
Consider the general living costs in each area.
Are halls of residence or a shared house more suitable for your son/daughter?
Social life
Making new friends and trying out new activities are an important part of university life - see what's on offer at each university's Students' Union.