Your Voice Matters
A joint initiative from Teesside University and the Students' Union has been launched to further improve the student experience.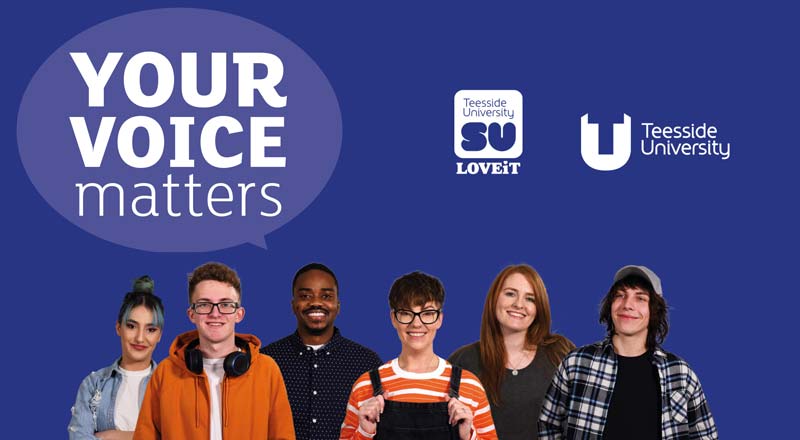 Your Voice Matters provides students with an opportunity to share their thoughts, opinions and feedback.
The initiative has been launched alongside a revised Student Charter which sets out what students can expect from the University and Students' Union.
The Student Charter is being further developed and students will have the opportunity to shape the final version through an ongoing consultation process, with workshops and focus groups.
Professor Mark Simpson, Pro Vice-Chancellor (Learning and Teaching) said:
'We are committed to delivering an outstanding student and learning experience and a central part of this is listening directly to you, our students.
'We want your time at University to be a rich, fulfilling and rewarding experience and will do everything we can to make that happen.'
Rebecca Gilling, President Education and Chair of the Board of Trustees (Teesside University Students' Union said:
'We want your time here to be the best it can possibly be.
'Working with the University and you, the students, we will amplify your voice and create an inclusive campus for everyone.'
Through Your Voice Matters, a dedicated route for students has been set up where they can share their feedback if the commitments in the Student Charter are not being met. Students can email the Course Management Team at StudentCharter@tees.ac.uk for a swift and direct response.
---