Undergraduate funding options, September 2018 entry
Invest in your future
We can tell you the price of a degree - but that's not the same as its value. You really can't put a price on turning your dream into reality.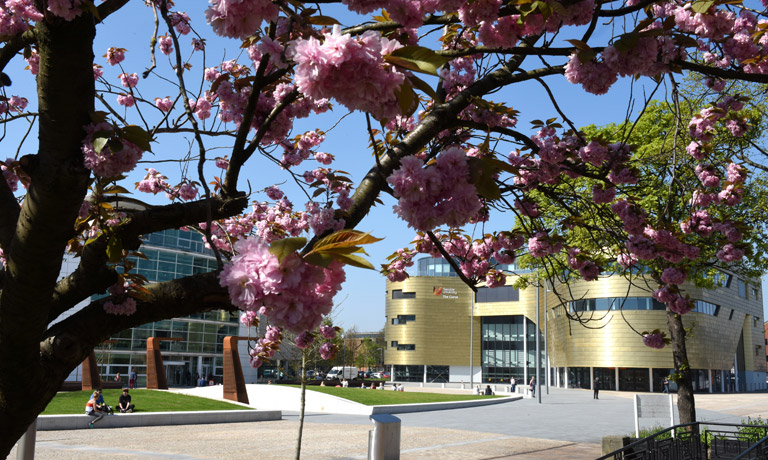 Tuition fee loan
---
If you are a full-time undergraduate student from the UK or EU you can apply for a tuition fee loan to cover the full cost of your fees each year.

Our package
---
Undergraduate fees
Maintenance loan
---
Full-time students can take out a maintenance loan for living costs. The amount you're entitled to depends on a number of factors which include your household income, where you live and where you study. The maximum maintenance loan available to a student ordinarily living in England who begins studying in or after September 2017 is £8,430 a year - the government hasn't yet announced the maximum figure for 2018 entry. If you are a student applying from Scotland, Wales or Northern Ireland you can find out more about your entitlements here:

Repayments
---
Pay back your student loan (tuition and maintenance) when you are earning over £25,000 a year. Repayments will be 9% of your income above £25,000, so the amount repaid each month depends on how much you earn.
Social work bursary
---
If you are a social work student you can apply for all of the funding listed above in the same way as other students, however you may also be entitled to a social work bursary from the NHS in Year 2 and Year 3 of the BA (Hons) Social Work.

Care leavers' bursary
Teesside University provides a care leavers' bursary of £1,000 a year for those students who come to us from a care background. Find out more from Student Finance (contact details below).
Foundation Year (Health)
This course does not attract any funding from the Student Loans Company as it doesn't meet their eligibility criteria. This means that you won't be able to obtain a tuition fee loan to cover the fees and should be prepared to self-fund this course.
Part-time funding
---
If you are an eligible new student enrolling on a higher education programme and studying at least 30 credits a year, you can apply for a government loan. Government loans ensure that undergraduate education at Teesside University remains free at the point of entry and you only make repayments if you are earning over £25,000 a year. You start repaying four years after the start of your course, even if you are still studying.
Employers may be able to pay part or all of your fees up front if you ask them. You get to study for a qualification that will improve your ability to do your job and advance your career, and your employer benefits from a better-qualified, more productive and motivated employee.
If you hold at least an honours degree or higher level higher education qualification, and start a part-time honours degree course in engineering, technology or computer science, you may qualify for a part-time fee loan for a new course.
Previous study
---
If you have attended a higher education course before, this can have an impact on the funding you get for any course you want to do in the future.
Other forms of support
---
You may also be eligible for other forms of support that don't have to be paid back.
Fees enquiries
---
Please contact Student Fees.
Funding enquiries
---
Please contact Student Finance.