Adobe Creative Campus
Tomorrow's campus today – Teesside University is proud to be the first Adobe Creative Campus in Europe.
At Teesside we believe that innovation powers our steps. As an Adobe Creative Campus, we're part of a select group of colleges and universities that are driving the future of digital literacy within the global higher education community.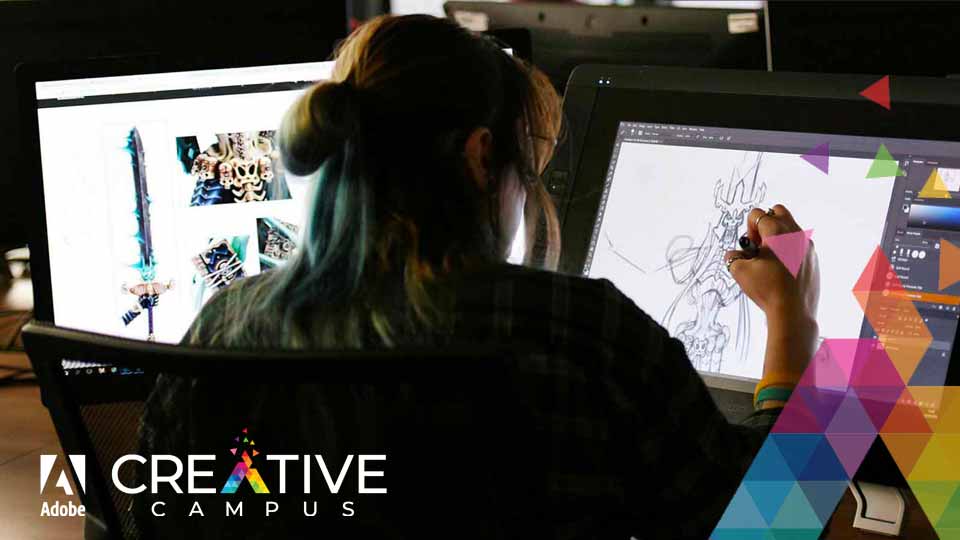 We recognise the value of teaching creative and digital communication skills, and we actively focus on them to help you succeed in the classroom and gain an edge in today's competitive workplace.
As well as making industry-leading Adobe Creative Cloud tools and services available to you, we collaborate with other Adobe Creative Campuses to share ideas and innovations that expand digital literacy and help ensure your future success.
Get the edge with Adobe Creative Cloud
We've teamed up with Adobe to give you access to a suite of 20+ world-class, industry-standard creative apps including Photoshop and InDesign – enabling you to supercharge your creative, communication and collaboration skills whatever your subject discipline.
You also get access to over 6,400 free photos, illustrations, and videos – all there to help you create stand out content and give you the edge.
Future proof yourself
Case studies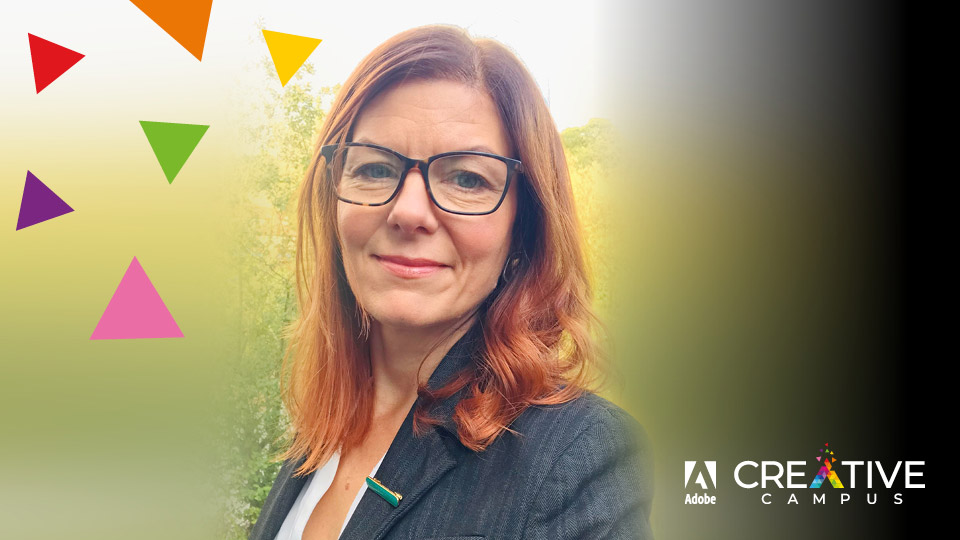 Read about how our staff are embracing Adobe technology to enhance their teaching and improve the overall student experience.
Develop future-ready skills to prepare you for today's workplace including:
creativity
communication
critical thinking
collaboration
creative problem-solving.
Learning these skills now means that you will future proof yourself for the workplace and unlock opportunities that give you the freedom to become the best you.
Improve your photography, make videos, create websites and social posts, design graphics or apps and even create your own brand. You can create a video essay with Premiere Pro or draw with Fresco. The apps are seamless across desktop and mobile so you can create wherever you are.
More skills, more opportunities
Better digital skills better equip you for whatever opportunities you're working on, whether they're for your career or running a passion project. Having a wide range of future-ready skills will help you to succeed.
Learn at your own pace
Whether you're a Creative Cloud beginner, an expert or in-between, you can find a range of tutorials at your level. Plus, free templates to get you started and inspiration to keep your creativity flowing.