Course overview
Aviation Conference
Our students had the opportunity to discuss space exploration, customer experience, marketing priorities, sustainable objectives and Net Zero with industry leaders.
You develop the resilience, agility and creativity to successfully navigate and lead a changed aviation sector. You explore areas including leadership, crisis management, and strategic decision making, equipping you with the knowledge and skills for a career in this reinvigorated industry.
Top three reasons to study aviation management with us:
Learn from guest lectures who provide an insight into industry operations and allow you to develop professional networks.
Through virtual field trips experience the operational and strategic elements of airport operations, both landside and airside, through local, national and international trips.
Network with aviation leaders and attend international conferences including the World Travel and Tourism Market and Institute for Travel and Tourism.
Study this course and you may be eligible for a £2,500 Dr Keith Skeoch postgraduate scholarship.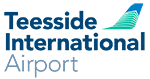 You also benefit from our collaboration with Teesside International Airport who host field trips and guest lectures for our students to provide a rich and immersive learning experience.
Course details
Course structure
Core modules
Agile Strategic Decision-Making in Aviation
Decision making is the cognitive process of selecting a course of action from multiple alternatives. The decision-making process produces a choice of action or an opinion that determines the decision maker's behaviour and therefore has a profound influence on task performance. You investigate the factors affecting decision making from a business perspective. These insights provide practical implications to managers and offer effective decision outcomes.
Challenges and Opportunities in the Skies
Aviation takes a pinnacle role in global connectivity, yet as an industry it is dynamic and subject to constant changes from external factors, presenting both opportunities and challenges. It is vital that those who work and lead in the sector appreciate the sensitivity of this industry and the need to exploit opportunities and respond innovatively to the challenges that present turbulence. You consider contemporary issues in the sector such as sustainability, digital disruption, global/political issues, innovation, technological advancement, and climate change/wider environmental issues.
You will integrate your learning and development and synthesise knowledge and understanding of theory and practice through its application to organisational issues, which are demonstrably concerned with development within the organisation. You are supported throughout the process by a supervising tutor who will monitor progress and ensure that you are appraised of your on-going performance. Usually the dissertation should be completed within one year.
The aviation industry has a history of natural and economic events that impact the smooth running of an airline or airport. It's the resilience, experience and knowledge from people from within, that influence the future of the organisation and its recovery. Leaders within aviation embrace uncertainty and understand that this is the norm for the sector. They introduce robust strategic structures and ideas by creating an agile culture and openness to challenging external factors.

You explore emerging concepts such as thought leadership, and how effective implementation can shape organisations strategically in times of environmental change and rising levels of uncertainty. You consider your own skills, qualities and attributes to develop a professional action plan that can be utilised within a leadership role.

Passengers, Consumption and Culture
Management of non-core commercial activities has become a key issue for improving the airport experience for passengers. Changes in the modern air transport business have increasingly transformed the role of airports and the perception by consumers. With the expansion of low-cost carriers, raising competition between airlines, and advances in technology, consumer demands have changed dramatically. As a consequence, the search for revenue maximisation has gradually shifted its main focus from traditional core aeronautical service to non-aviation or commercial sources. You consider consumer culture and behaviour in the context of the ever-changing aviation sector. You explore key consumer behaviour dialogue and how it informs strategic marketing practice in the aviation industry.
Postgraduate Business Research Methods
This module develops your awareness and understanding of the factors that impact research design for business and management students. You explore the ethical principles underpinning business research, research methodologies, data type, collection and analysis, research methods and how to present a research proposal and dissertation.
The aviation industry is structurally different to many others. Intense competition and commoditisation has resulted in a 2% year-on-year decline of unit revenues over the past 20 years.?The battle to reduce costs has continually run up against the substantial bargaining power of both labour unions and suppliers, along with the market whims of fuel prices. Constant transformation and the frequent risk of industrial action can sometimes lead to employee disinterest and unfortunately result in compromised safety for the consumer. Leaders are left feeling frustrated when their ambitions for fast-paced change run into a sluggish and change-resistant reality. You explore how airlines can transform their business by focusing on structural change and changing their silos in a cultural and business context.
Modules offered may vary.
How you learn
You develop solutions to strategic challenges in aviation. You use real-world aviation scenarios, creative dialogue, industry insights and field visits to develop as a leader. You use the latest technology to collaborate with international networks and airlines such as Emirates and Lufthansa. You learn through lectures, seminars, guest speakers, tutorials, and workshops, and engage in online debate and collaborative approaches to learning through a virtual learning environment.
How you are assessed
Assessments are innovative and engaging, allowing you to develop sought after skills and qualities to work in this dynamic industry. You are assessed through business reports, case study analysis, presentations, self-diagnostic assessments, reflective reports, research proposal and dissertation.
Entry requirements
Typically an honours degree (at least a 2:2), professional qualification or equivalent experience.

For EU and international students an IELTS score (or equivalent) of 6.0.
For general information please see our overview of entry requirements
Employability
Career opportunities
You develop and transform your career in aviation management, either aircrew or airside. You can expect to work in air transportation including consultancy, management operations, and academic roles, as well as work for global brands including Swissport, dnata, Emirates, British Airways and regulatory bodies.
Learning platform
Our virtual learning environment (VLE) is the platform you use to access your online course
Teesside University online learning courses are delivered through the Brightspace Learning Environment.
Here are some of the benefits.
You can use it on your smartphone, tablet and computer.
And you can use it anytime, so that you can plan your learning to fit your own schedule.
It's easy to use and navigate.
Modules are set out by topics and themes. You can use the progress bar to understand where you are in your modules, and appreciate your achievements.
We support you to become familiar with your VLE, helping you to start learning quickly.
You get feedback, help and guidance from tutors throughout your course through the VLE, and you can ask questions at any time.
Our tutors use a live activity feed to keep you updated about your course.
You can create a student profile, collaborate with other students and take part in online discussion forums.